Rosewood Early Education Centre
80 John Street
Rosewood
Queensland
4340
Australia
Phone:
(07) 5464 2033
Email:
rosewood@qccs.com.au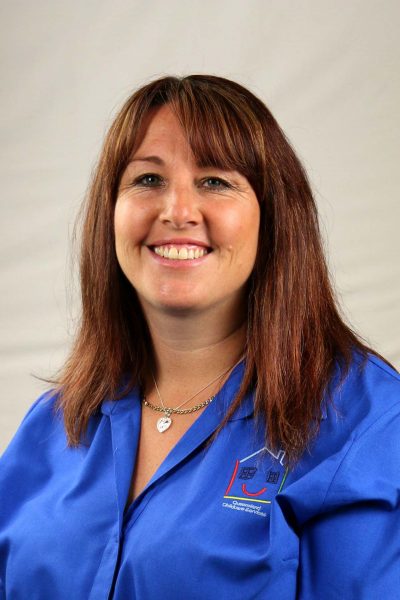 Name:
Tamara Small
Tell us about your career in early childhood. How long have you been working in the industry?

I have worked in child care since 2006, first commencing as a Trainee Assistant. Through study and experience, I have worked my way up to become the Nominated Supervisor of Rosewood Early Education Centre.
Tell us about the relevant qualifications you hold that assists you in your position?
I hold an Advanced Diploma Of Children's services, Certificate IV in Training and Assessing, current Full First Aid, CPR and Blue Card.
When did you first join the QCCS team?
QCCS was where I first started my career in Early Childhood, as a Trainee at Rosewood Early Education Centre in 2006. Since then I have worked across numerous positions within the company including as a Trainer Assessor for the Australian Institute of Early Childhood Studies before returning to this lovely centre where my career first started!
What do you find most rewarding about your career in early childhood?
The most rewarding part of my job is providing children with security and love in a safe and happy environment. Early childhood education gives children the foundation skills needed to further their development.
Why should families choose Rosewood Early Education Centre?
At Rosewood Early Education Centre we have an open door policy and believe that our relationships with families and their children are of the utmost importance. Parents are always welcome to come and participate in the centre and we strongly encourage this. Please feel free to come and see us at any time and please contact us with any questions. I look forward to meeting you.
Why do you choose to work for QCCS?
QCCS are passionate about providing the best possible start for children in the Early Childhood Education sector and show this through the programs they run and opportunities they provide to children, families and their educators.
Welcome to Rosewood Early Education Centre and Pre-school. The Centre is open from 6am to 6pm, 5 days a week, 52 weeks of the year; we only close for the public holidays. We are a 75 place centre providing high quality care and education for children aged from 0 to school aged children.
Our centre is proud to be a Little Scientists House by demonstrating our commitment to inquiry-based learning in STEM (science, technology, engineering and mathematics) programs in our early childhood centre.
Our centre boasts:
Interactive smart boards
Dynamic Emergent Curriculum based on the Early Years Learning Framework and Kindergarten guidelines
Individual child portfolios
Healthy, nutritious meals with a menu developed by a Dietitian
Exciting extra curricular activities available including soccer, dancing and gymnastics
Optional nappy service
Sun Safety is a priority with a large percentage of the playgrounds covered with shade and the centre aiming to avoid sun exposure between 9am-3pm to give the children that added level of sun protection.
We cater for children from birth to School age and the centre also offers Before and After School Programmes as well as Vacation Care.
Another service we offer is the free bus service which transports children to and from the local schools in the area and to and from home if families are unable arrange transport (conditions apply). We currently service Rosewood State School, Walloon State School, St Brigid's Catholic School and Marrow State School.
We are a professional, dedicated team, who are constantly updating skills and knowledge through in service training. We encourage a co-operative learning environment, they listen, observe, question and analyse, thus motivating each child's natural interest to learn and develop. All new employees of QCCS attend an Induction session prior to commencing at any of our child care centres. This ensures they will be well equipped to step into their new role. In addition, we provide regular professional development opportunities, monthly centre Directors meetings and Quarterly Assistant Directors meetings to ensure that all of our staff are up to date with industry developments.
Sustainability focus
At QCCS our centres are passionate about teaching sustainable behaviours, instilling the knowledge and values that help support sustainable environments. Just some of the sustainable practices that you can expect to see in our services include:
Educating our children in the use of compost systems within their rooms
Child tended vegetable and herb gardens, sharing our harvest with families and children
Appointment of our children to monitor the electricity and water use within our centre
Use of recycled materials in our art and craft activities
Use of donated items by our local communities and businesses
Use of equipment made from recycled materials

Our centre is pleased to be operating a Queensland Government approved Kindergarten Program with an Early Childhood Teacher, aimed at preparing our pre-prep children for primary schooling. Our centre implements the Queensland kindergarten learning guideline and focuses on building upon children's learning and development including literacy and numeracy skills and exploring the foundations of mathematics and science. We are committed to developing and building on community partnerships with local schools, Teachers and families to ensure children are being well prepared for their school years.
Families with eligible children attending an approved Kindergarten program may be entitled to a QKFS Plus Kindy Support subsidy to assist with the out of pocket expenses of attending the program.
To be eligible, families must either:
Hold a current Health Care Card, Veterans Affairs Card or
Australian Government Pension Concession card with automatic Health Care Card entitlements
Identify as Aboriginal or Torres Strait Islander (or have a child who does)
Have three or more children, of the same age, enrolled in the same year.
Your centre Director can provide you with further information regarding this subsidy.
We are committed to the implementation of the National Early Years Learning Framework and operate an Emergent Curriculum. Our program is based on the individual needs of the children in our care, is balanced and developmentally appropriate. It has variations, providing for a wide range of individual experiences. These experiences give the children the opportunity to make choices and take on new challenges. Our centre programs are based on the individual child – thus ensuring it does not exclude any one child. Our goal is to inspire delight, curiosity, and inquiry in the classroom.

Our centre also boasts a second language program (Spanish), we are proud participants in the Early Learning Languages Australia (ELLA) initiative. ELLA is an Australian Government initiative aimed at reviving the teaching of foreign languages in Australian schools, with the aim of significantly increasing the number of Year 12 students studying a language other than English within a decade.

Our professional Music Program is facilitated by 'Hey Dee Ho Educational Services' and is included at no additional cost to families. The program is an educational music experience where children learn the concepts of beat, rhythm, tempo, pitch and dynamics in a play based environment https://heydeeho.com.au/ourprograms/#music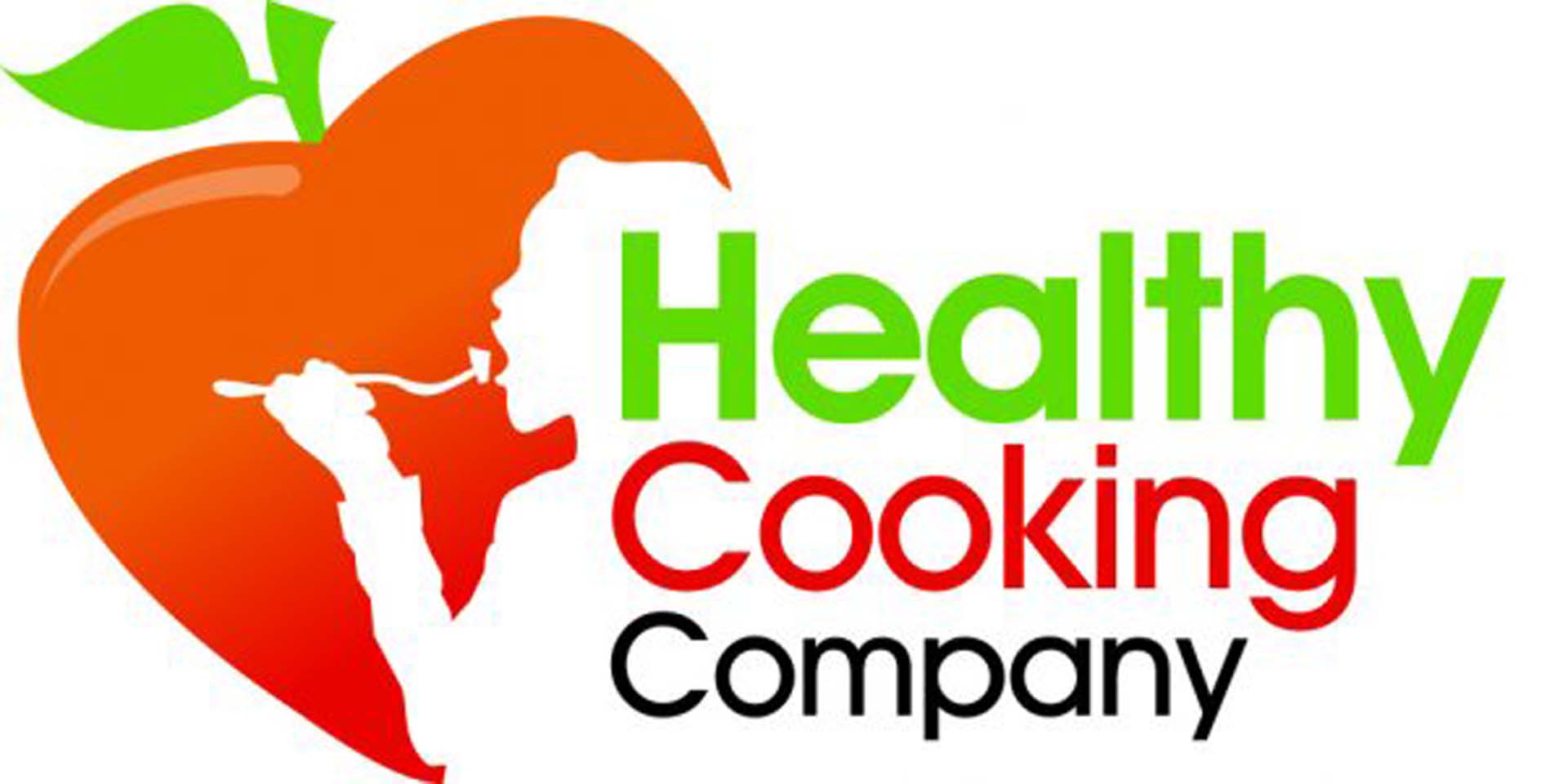 We believe food ingredients should come from the kitchen, not from a lab. From this belief came the inspiration to open our own production kitchen, the Healthy Cooking Company. We aim to create and promote natural and wholesome food with a number of health benefits:
Organic baby food
Preservative Free
No artificial flavours
Low in sodium & refined sugar
Naturally sweetened with honey
We promise that our nutrition labels will be free of numbers, so there will be no need to decipher nasty food additives. We are dedicated to providing delicious food that your children will love. Parents can rest assured that their little ones are being provided with a good start with healthy, nutritious morning tea, lunch and afternoon tea meals provided.
As Educators, we believe in teaching children that physical activity can be fun as well as good for our bodies and minds. As a result we coordinate exciting exercise programs within our centres that have been developed by our Sports Dietitian in consultation with Primary School Physical Education Teachers. We want the children in our care to experience the numerous health benefits that regular physical activity can provide such as:
Stronger muscles and bones
Long term positive attitude towards exercise
Reduction in the likelihood of becoming overweight
Reduction in the likelihood of developing illnesses and diseases

Through this we aim to incorporate at least three hours of physical activity each day into our room routines and programs with:
Morning physical activity routine
General indoor physical activity
Outdoor experiences
My son Oliver started at Rosewood Early Education Centre when he was 18 months old & stayed right through until he was a few months out from starting school. When first putting him in to go back to work I was so apprehensive & anxious. The ladies at the centre helped so much & were absolutely lovely. I could call during the day to check on him & they also sent updates out to parents to know what they were up to each day which was fantastic. Over the years Ollie had a heap of different carers but the stand outs for me were Robyn & of course Maddie! Ollie loved her so much & she was amazing with him. Even when they weren't in the same room together the bond continued & she would console him on bad drop offs or if he hurt himself. 1.5 years on he still talks about her! Nothing was ever a drama, the Director Tamara & the girls would help out however they could. If we ever had any issues (few & far between) they were very approachable & sorted things quickly & efficiently. I would recommend the centre to anyone looking for a local day care, the cost per day was reasonable & the food supplied was great quality.
Jennifer

Dear Rosewood EEC,
I would not send my daughter to any other day care centre, mind you i did try and it was not good, 2 in fact!
When i came to Rosewood child care to sign her in i was overwhelmed in the friendliest welcoming, happy people. I have recommended this day care to a few of my friends when their kids get older. The Teachers are amazingly friendly, so happy, wonderful bunch of ladies, this day care is the more helpful centre for my daughter they have taught her so much for example toilet training, writing a 'N' for the start of her name, social skills, MANNERS, how to interact with kids.
I assure you when my son is old enough he will also be attending Rosewood day care (i hope vacancies will still be available!) I absolutely love this day care, my daughter could not be happier to be at Rosewood, she speaks amazing things about her experience at school like what she did, how she had fun, that she loves all the teachers. Before she goes home she will give her teachers kisses and cuddles and says "have a good day", now thats something you just dont find in many day cares and i have tried a few!
All i can say is this day care is the bets centre and i would like to say a massive thank you to everyone in it for being happy, friendly and running a very high awarded day care with excellent standards. Clean and very organised team…
So thank you very much and i hope we have many more happy days to come, i wouldnt send my daughter anywhere else, since being at Rosewood she has changed so much thanks to Rosewood daycare.

The centre and attention that you all supply is both special and rare. I know that my children were not just a number at your centre. You are all a credit to the centre. Thank you.
Rebecca Swan

The centre offers a good availability of things for the children to do and the service is great help for the Parents.
Ranse Family

You always get service with a smile.
Lomax Family

Quality of child care is outstanding.
Bolingford Family
| | |
| --- | --- |
| Monday | |
| Tuesday | |
| Wednesday | |
| Thursday | |
| Friday | |
| Saturday | Closed |
| Sunday | Closed |