Bellmere Early Education Centre
184 Bellmere Road
Bellmere
Queensland
4510
Australia
Phone:
(07) 5498 3737
Email:
bellmere@qccs.com.au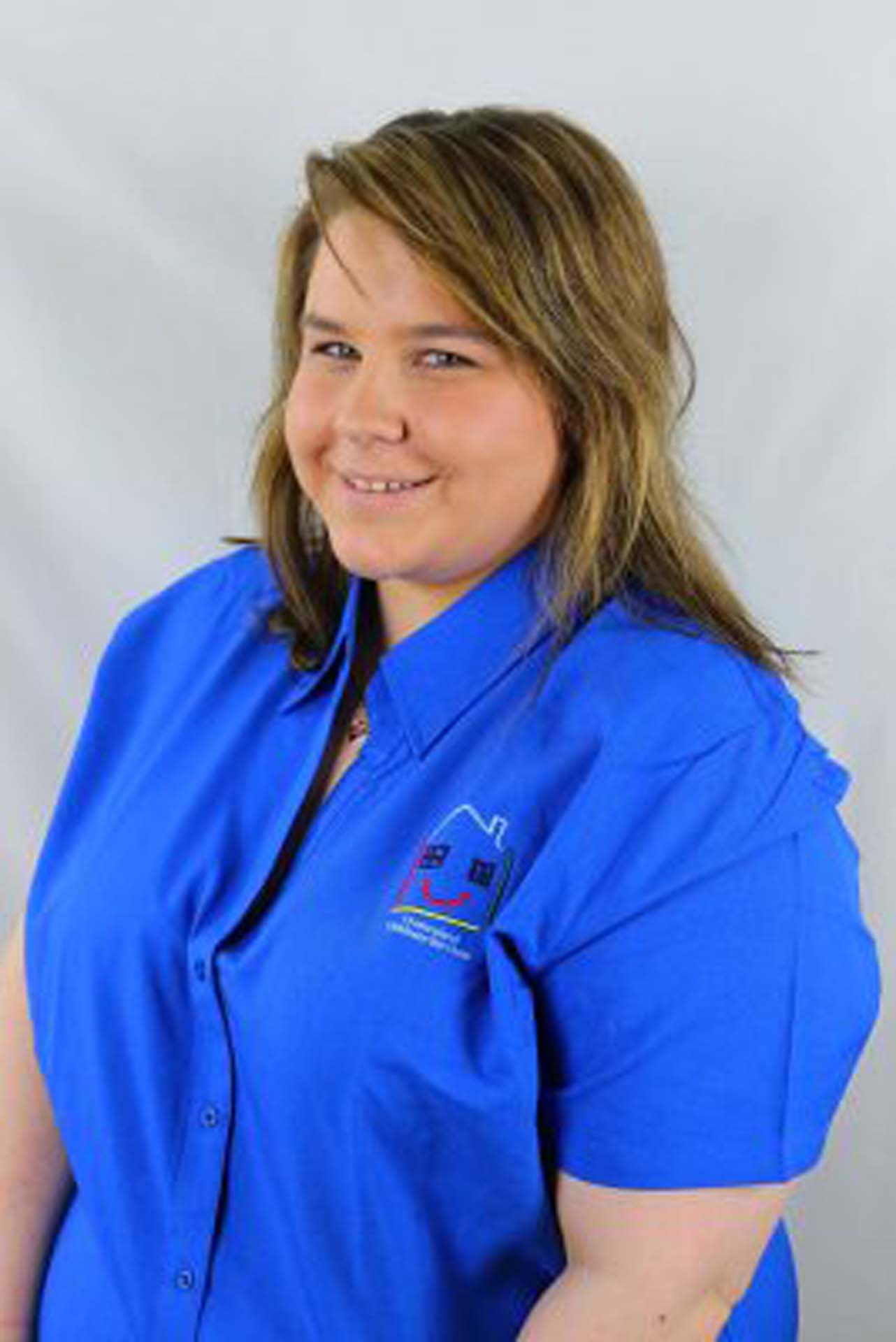 Name:
Naomi Pevitt
Tell us about your career in early childhood. How long have you been working in the industry?
I have been working in the industry since 2008. I have had roles ranging from an assistant educator, lead educator, assistant director and now as a director.
Tell us about the relevant qualifications you hold that assists you in your position?
I hold a Certificate III in Children's Services and a Diploma in Children's Services.
When did you first join the QCCS team?
I first joined the QCCS team in 2012.
What do you find most rewarding about your career in early childhood?
The most rewarding part of my career in Early Childhood is seeing children develop and learn new skills. Being a part of this process is just the most valuable experience and knowing that my team and I can and have made a difference in children's lives makes this career even more fulfilling.
Why should families choose Bellmere Early Education Centre?
Families should choose Bellmere Early Education Centre & Preschool because we provide affordable, flexible and high-quality care. We pride ourselves in building strong relationships with our families and children. Educators are always happy and vibrant and have the children's best interests at heart. We are always striving for the very best within our service and guarantee you won't be disappointed. Our centre is very inviting with rooms set up in very exciting ways and experiences always set out for children to learn, develop and grow.
Why do you choose to work for QCCS?
I choose to work for QCCS because they are supportive and a wonderful company to work for.
Exceeding centre!

We have been rated as an exceeding centre by the Australian Children's Education & Care Quality Authority (ACECQA)!
Our very experienced, dedicated, caring and qualified staff provides exceptional educational and developmental programmes where each child can explore and develop at their own pace. All new employees of QCCS attend an Induction session prior to commencing at any of our child care centres. This ensures they will be well equipped to step into their new role. In addition, we provide regular professional development opportunities, monthly centre Directors meetings and quarterly Assistant Directors meetings to ensure that all of our staff are up to date with industry developments.
Our centre boasts:
Interactive smart boards
Dynamic Emergent Curriculum based on the Early Years Learning Framework and Kindergarten guidelines
Individual child portfolios
Healthy, nutritious meals with a menu developed by a Dietitian
Exciting extra curricular activities available including soccer, dancing and gymnastics
Optional nappy service
Sun Safety is a priority with a large percentage of the playgrounds covered with shade and the centre aiming to avoid sun exposure between 9am-3pm to give the children that added level of sun protection.
We cater for children from birth to School age and the centre also offers Before and After School Programmes as well as Vacation Care.
Sustainability focus
At QCCS our centres are passionate about teaching sustainable behaviours, instilling the knowledge and values that help support sustainable environments. Just some of the sustainable practices that you can expect to see in our services include:
Educating our children in the use of compost systems within their rooms
Child tended vegetable and herb gardens, sharing our harvest with families and children
Appointment of our children to monitor the electricity and water use within our centre
Use of recycled materials in our art and craft activities
Use of donated items by our local communities and businesses
Use of equipment made from recycled materials
If you are a prospective parent, please contact our centre Director for a tour of our facilities.

Our centre is pleased to be operating a Queensland Government approved Kindergarten Program with an Early Childhood Teacher, aimed at preparing our pre-prep children for primary schooling. Our centre implements the Queensland kindergarten learning guideline and focuses on building upon children's learning and development including literacy and numeracy skills and exploring the foundations of mathematics and science. We are committed to developing and building on community partnerships with local schools, Teachers and families to ensure children are being well prepared for their school years.
At Bellmere EEC&P we want to ensure that our children have the best possible start to their Schooling years. To bring this into effect we are currently implementing the Kindergarten guidelines alongside the Early Years Learning Framework to our School Readiness age group through two programs. In order to adequately run this program it is a requirement that children are taught by a Bachelor trained (or in training) Early Childhood educator. Nicole Simpson is our School Readiness Kindergarten teacher who is studying towards her Bachelor in Early Childhood. Nicole thoroughly enjoys teaching children in an Early Childhood setting and aims to provide opportunities for your children to develop perception of themselves as an inquirer, explorer, confident and competent learner who love to learn and explore new things and ask questions.
Families with eligible children attending an approved Kindergarten program may be entitled to a QKFS Plus Kindy Support subsidy to assist with the out of pocket expenses of attending the program.
To be eligible, families must either:
Hold a current Health Care Card, Veterans Affairs Card or
Australian Government Pension Concession card with automatic Health Care Card entitlements
Identify as Aboriginal or Torres Strait Islander (or have a child who does)
Have three or more children, of the same age, enrolled in the same year.
Your centre Director can provide you with further information regarding this subsidy.
We are committed to the implementation of the National Early Years Learning Framework and operate an Emergent Curriculum. Our program is based on the individual needs of the children in our care, is balanced and developmentally appropriate. It has variations, providing for a wide range of individual experiences. These experiences give the children the opportunity to make choices and take on new challenges. Our centre programs are based on the individual child – thus ensuring it does not exclude any one child. Our goal is to inspire delight, curiosity, and inquiry in the classroom.
Our centre also boasts a second language program and are proud participants in the Early Learning Languages Australia (ELLA) initiative. ELLA is an Australian Government initiative aimed at reviving the teaching of foreign languages in Australian schools, with the aim of significantly increasing the number of Year 12 students studying a language other than English within a decade.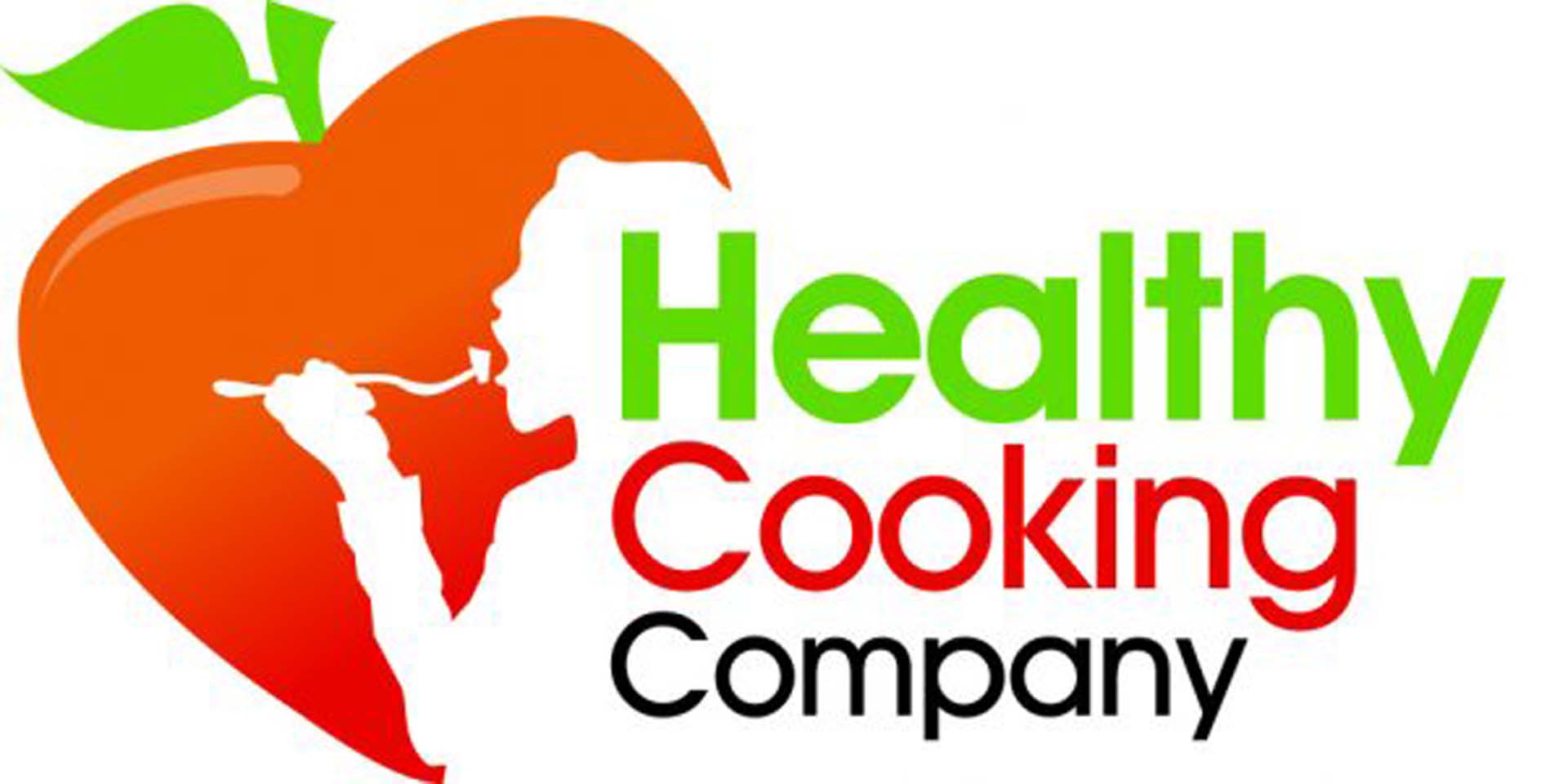 We believe food ingredients should come from the kitchen, not from a lab. From this belief came the inspiration to open our own production kitchen, the Healthy Cooking Company. We aim to create and promote natural and wholesome food with a number of health benefits:
Organic baby food
Preservative Free
No artificial flavours
Low in sodium & refined sugar
Naturally sweetened with honey
We promise that our nutrition labels will be free of numbers, so there will be no need to decipher nasty food additives. We are dedicated to providing delicious food that your children will love. Parents can rest assured that their little ones are being provided with a good start with healthy, nutritious morning tea, lunch and afternoon tea meals provided.
As Educators, we believe in teaching children that physical activity can be fun as well as good for our bodies and minds. As a result we have employed the skills of a fully qualified Personal Trainer to coordinate exciting exercise programs within our centres. We want the children in our care to experience the numerous health benefits that regular physical activity can provide such as:
Stronger muscles and bones
Long term positive attitude towards exercise
Reduction in the likelihood of becoming overweight
Reduction in the likelihood of developing illnesses and diseases

Through this we aim to incorporate at least three hours of physical activity each day into our room routines and programs with:
Morning physical activity routine
General indoor physical activity
Outdoor experiences
I just want to take this opportunity to say thank you for being so welcoming to Sammy and I. He is so excited to go to Kindy now and everyone is always so lovely when I've been there
it feels like it's a really good fit for Sammy, and I love hearing all about everything he's learning.
Thanks,
Lisa

I don't think I will ever find the right words to express exactly how much you have done for us over the past year. Cadence has grown so much and it is all thanks to you. Without you in our lives we wouldn't be where we are today. Thank you so much for everything that you have done for us.

Thank you from the bottom of my heart for all the love & support you have given Breanna over the last 4 years. Glad she got to go into every room, what an amazing school for learning. Thank you again.

Thank you to yourself and all the staff that cared for all 3 of my babies over the past 10 years, you guys truly do an amazing job. She is going to miss all you guys as are we, so use to seeing you every day it's a bit sad
" /> that we won't anymore.

I would like to say to all of you from Renna and myself THANK YOU VERY MUCH for taking good care of our son Benji over the last 3 years….
Raymond & Renna Gregory

Dear Suzanne & Nicole,
Thank you for your amazing support throughout the year with our school's transition program – Kindy Links. I always find my visits welcoming and supportive and like to think that we have a positive, reciprocated relationship. Looking forward to working with you again in 2016.
Kathryn

To Suzanne & staff,
On behalf of Oliver Williams and family we would like to thank you all. Oliver will miss you all and will always hold special memories being his very first Child Care centre.
Yourself & all the staff are very warm and friendly & you're all doing an amazing job. Thank you for the bus pick up & drop off service that has helped us out immensely and we greatly appreciate it, thank you again.
We wish you all well for the future!
Oliver, Emmalea, Mitch

I would like to congratulate Bellmere QCCS on their remarkable efforts.
Suzanne is an amazing person not to mention a professional though honest and nurturing Director, I would not have my girls in any other childcare for those reasons alone. Further to this I know that if I was to need care for the girls again in the future she would make every effort to accommodate which also is humbling to know.
Suzanne has been able to build a fantastic staff culture with the girls who are presently employed and all of which show respect, morals and values which only ever comes from a great leader.
I cannot thank her and the team enough for caring for my girls in the way they all do, and look forward to the next adventure with them all even if it maybe some time away.
To the wonderful staff at Bellmere Early Education Centre. Season's Greetings and Best Wishes for the New Year. Thank-you so much for giving Kayla a great start! She has developed socially, emotionally and academically.
From the Henry Family


(from a child of the centre)
To Suzanne and staff. This is the best daycare ever been in i dont ever want to leave when i reach high school.
From Kaylah

The staff are fantastic to my family all of the time and I highly recommend this centre to everyone I know whom is looking for a childcare centre.
My son started attending the centre after some serious issues arose at his previous daycare provider. He had started acting out behaviourally due to those issues and had become extremely unhappy and difficult – even at home. Since attending the centre, he has become himself again and loves going to "school"! The change in him has been absolutely amazing and I'm so grateful to the girls for helping to give me my son back and for putting the smile back on his little face!! Not to mention restoring my own confidence in the daycare system. It's such a relief to know that he is safe, happy and cared for, even when I'm not around. Well done to Suzanne and the rest of the lovely staff at Bellmere — and thankyou!!
To all the wonderfull ladies at Bellmere Daycare,
Trey has thoroughly enjoyed his time at your Centre. We have appreciated all the love and care he has been given by all of you.
Best wishes
Lynsey, Nathan, Amy and Trey Collyer

I just wanted to let you know how fantastic your Pre-School display was at the Caboolture show. It looked great and Maddy was really proud. Thank you for including Maddy – she has only been in your group for a few weeks and yet you made sure she was part of it. Thank you for all the effort you put into doing it.
To all the wonderful, beautiful, amazing, caring, lovely, bubbly, friendly, helpful staff at Bellmere Early Education Centre. No amount of thank yous could ever express how grateful i am of the care and education you provided for my children. All the love and kindness will never be forgotten. You were never without a smile or too busy to talk.
'We are happy that you are my teachers. We enjoy each lesson that you teach.
As a role model you inspire us, to dream, work and reach.
You help us fill our potential. We're thankful for all you have done.
We admire you each day. As Kindy Staff you're number one!'
All our love Justin, Jodie, Dylan, Rhianna, Sharina and Kristy-lee.

I just wanted to send the centre an email to say a big thank you to all your beautiful girls this morning and everyday, no matter what time of the day 6:30am or 6:30pm they are always up for a chat about the children and their day at the centre. This morning and this is what prompted this email, was when I opened the door to the room all staff said a massive good morning and made a big deal of all three of my children; it was loud and full of energy. As a Director myself I know sometimes that quality of making children and parents feel special is a hard thing to find and keep in staff attitude. When I open the door and this happens, I feel like my three children are the only ones at the centre. I know they aren't, but how we are treated is the main reason I am thankful that my children attend your beautiful centre each day happy and with the sense of being loved by the staff. It makes me feel better about going to work and leaving the children in day care, as I know the quality of care is above the best of the best. A big THANKS to the beautiful girls at Bellmere Early Education Centre & Pre-School that adore my three children. WELL DONE GIRLS!!! You should be very proud of your girls they are as I said; above and beyond the best of the best…
Jodie Percy

To all the lovely ladies at Bellmere!
We just wanted to let all know how much we appreciate how you care for our daughters, Maddy and Georgie. You always are smiling, happy, and so caring and loving towards our girls. We think you all are great and therefore, so is the centre. Hope you can all take five minutes to enjoy these (chocolates.

Thanks Louise & Phil Cochran
The staff at Bellmere EEC are fantastic, they are all so approachable and always have a happy energetic attitude no matter the time of morning or day. They are helpful when you have queries and always insure your child is progressing well by keeping you personally updated. My son loves going there. The play areas are awesome – big and spacious, they offer numerous activities for the children to do and the children always have smiles on their faces. They have my full trust and respect. The best daycare facility and staff I've seen.
Nadine Campbell

I would like to take this opportunity to say a very big THANK YOU to all your Staff.
You guys are amazing. The care and the passion you all have to provide an awesome Daycare shines through every time I walk through the Centre's front doors.
Suzanne you have been so warm, welcoming and very helpful to us. Thank you for everything. You are fantastic people's person!
Take care girls, we wish you the very best for your future.
Kind regards,
Shirley Hanson
| | |
| --- | --- |
| Monday | |
| Tuesday | |
| Wednesday | |
| Thursday | |
| Friday | |
| Saturday | Closed |
| Sunday | Closed |