Woodcrest Early Education Centre
28 Woodcrest Way
Springfield
Queensland
4300
Australia
Phone:
(07) 3496 7800
Email:
woodcrest@qccs.com.au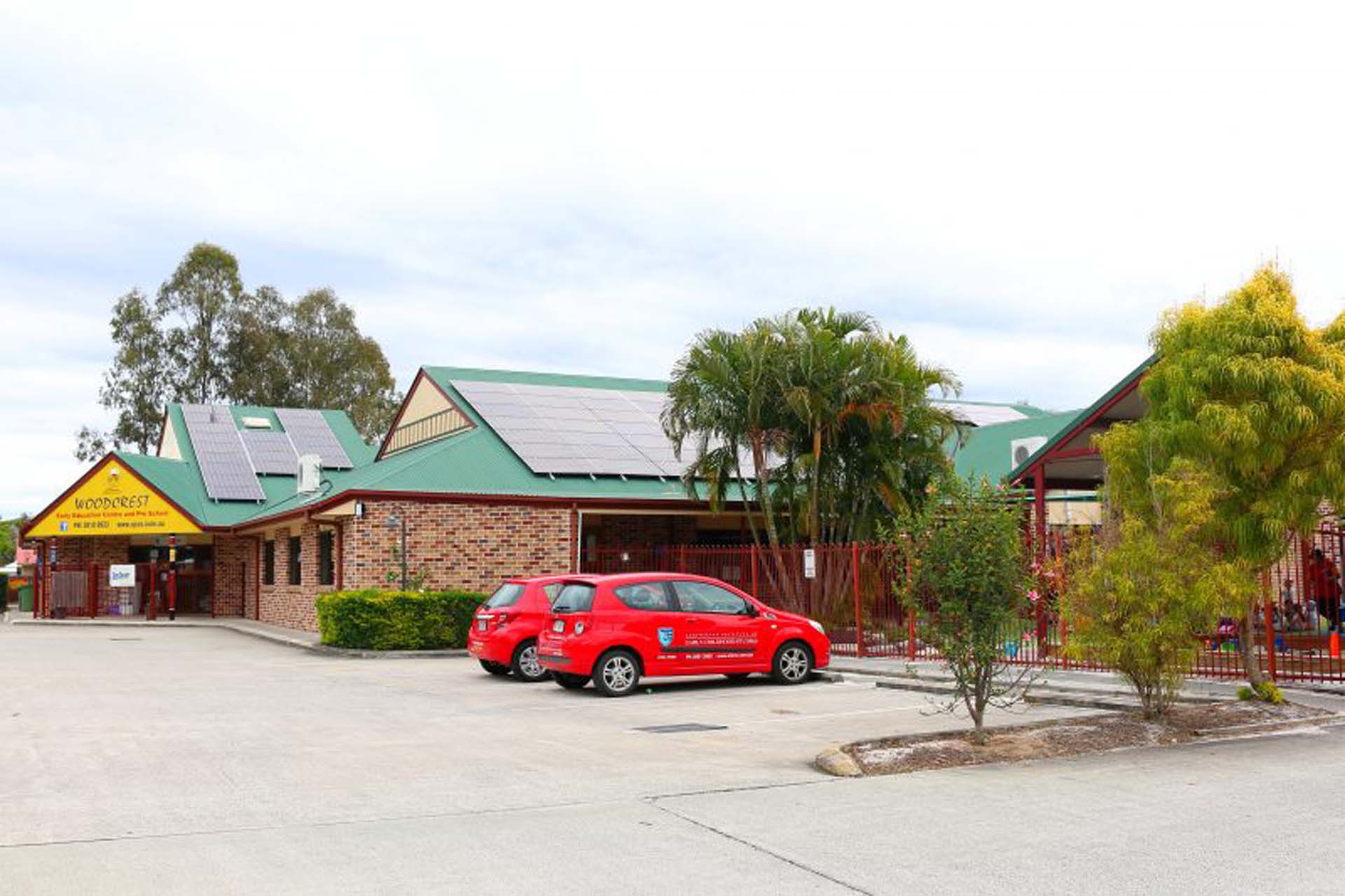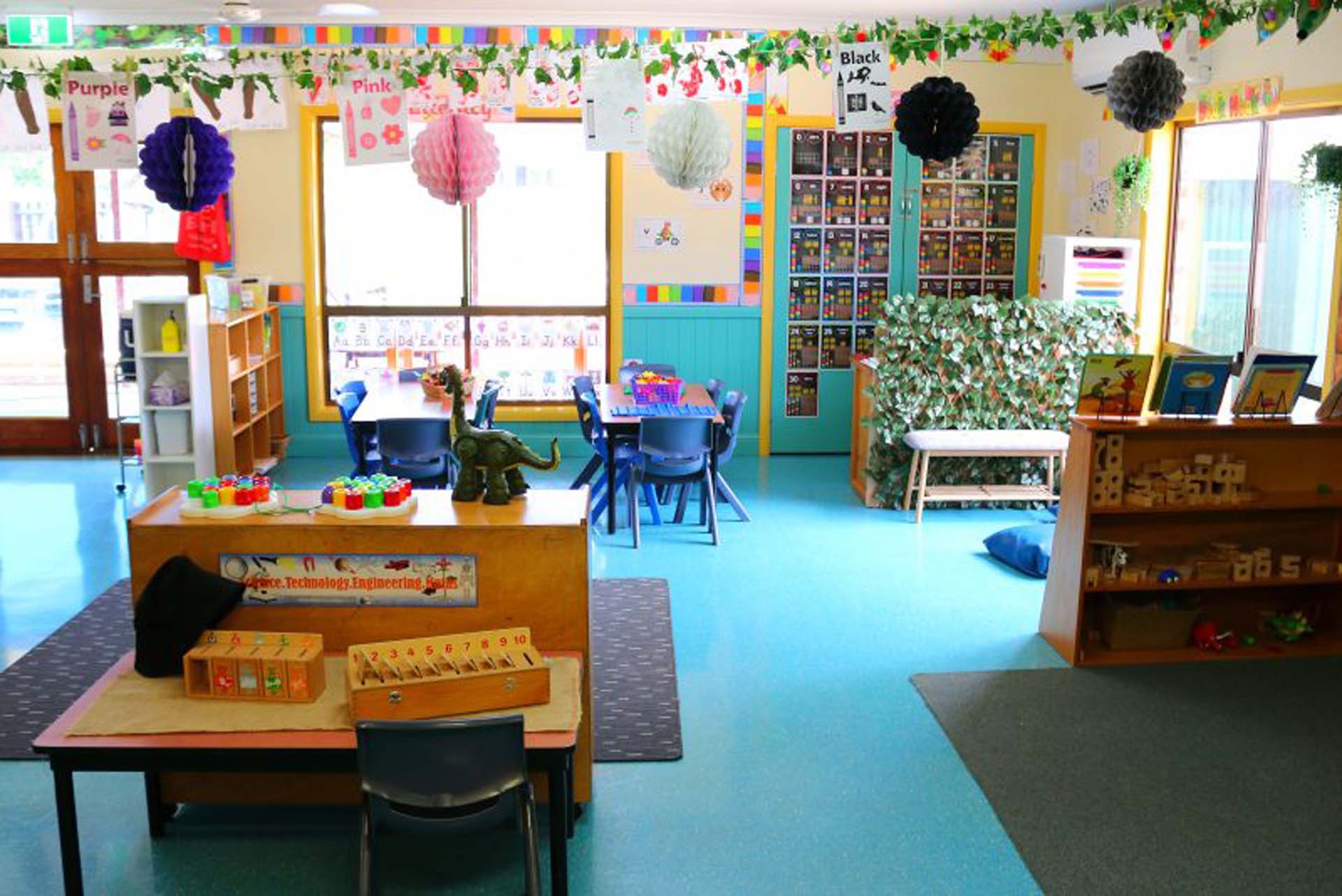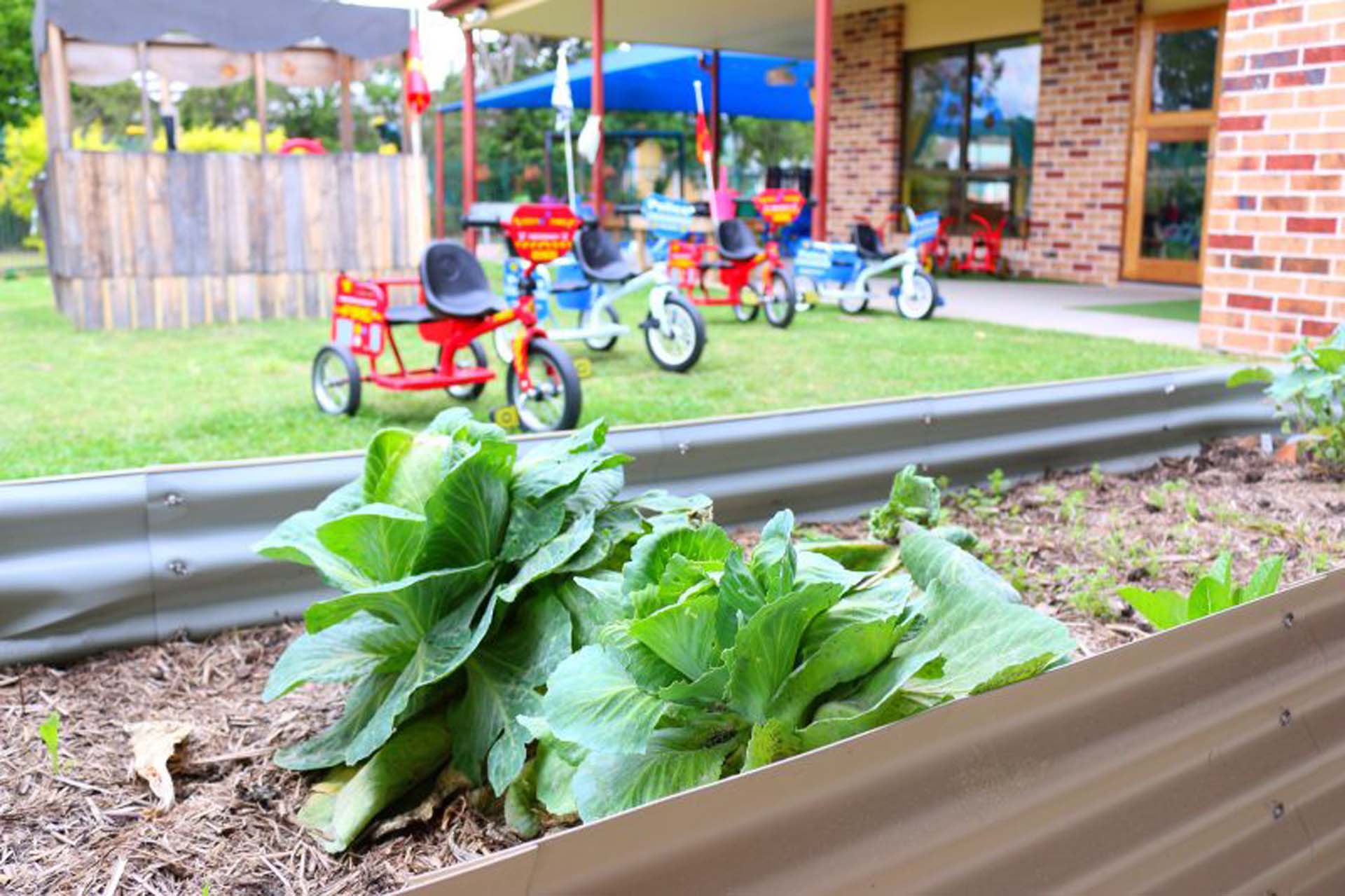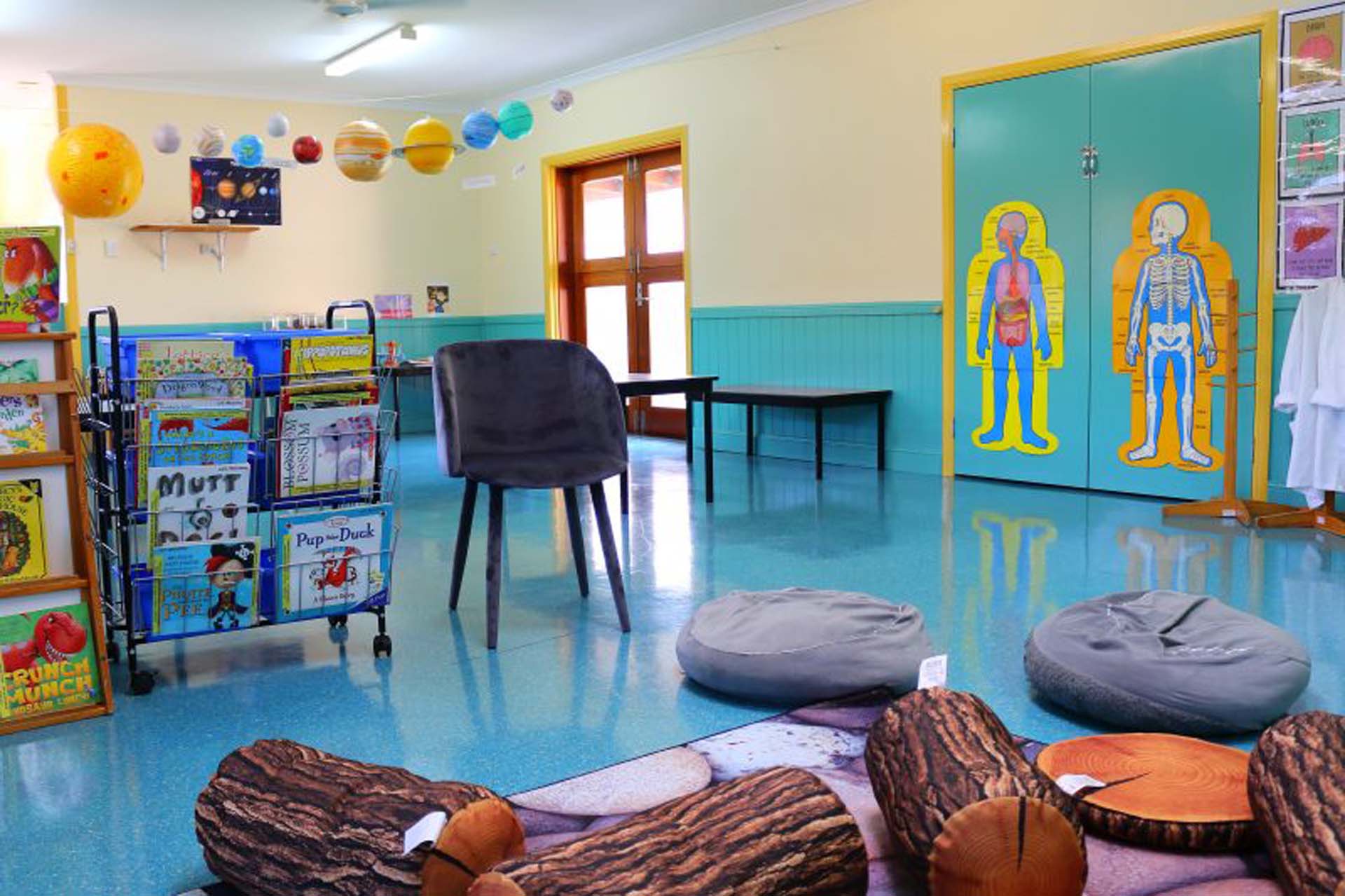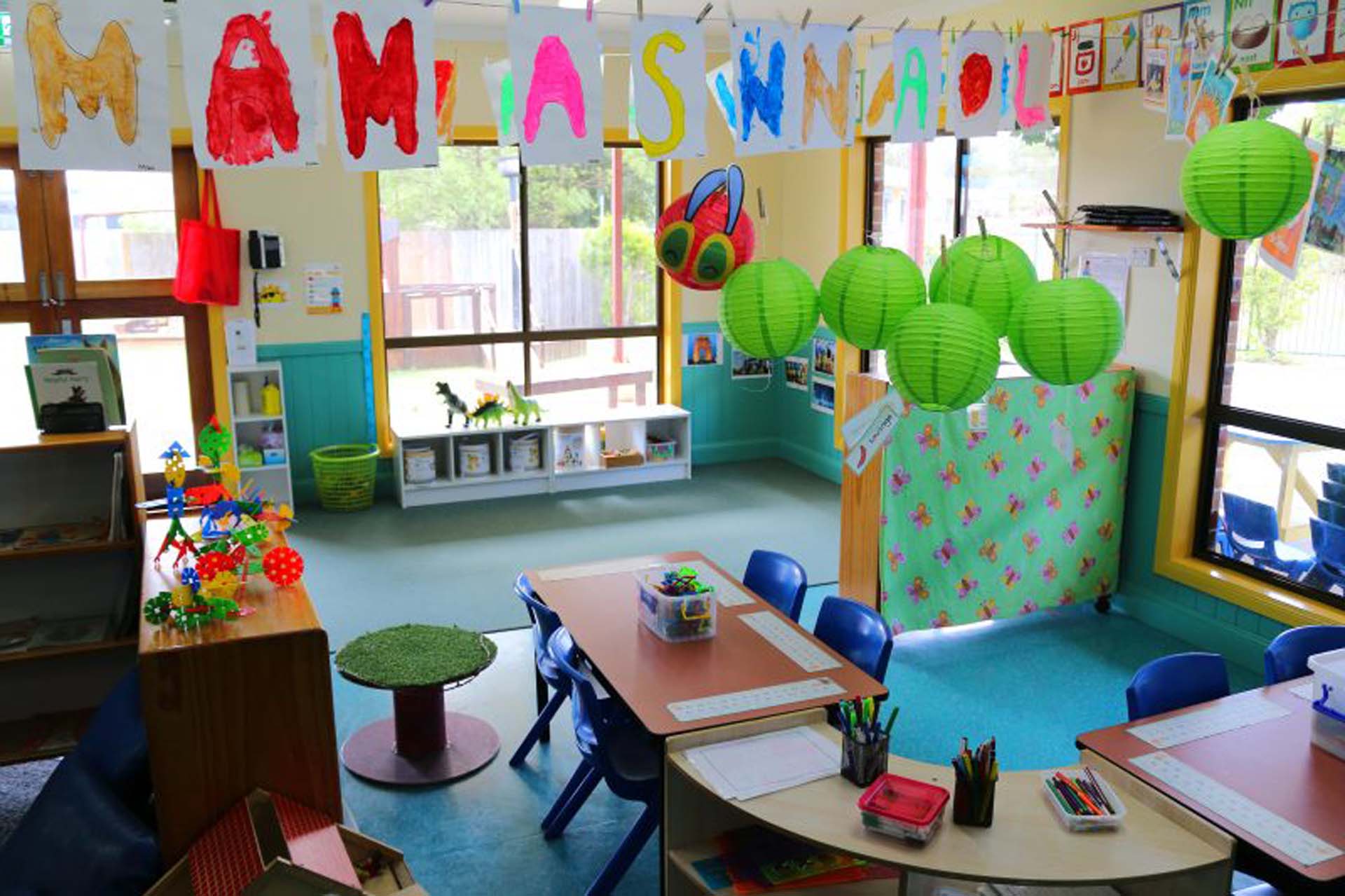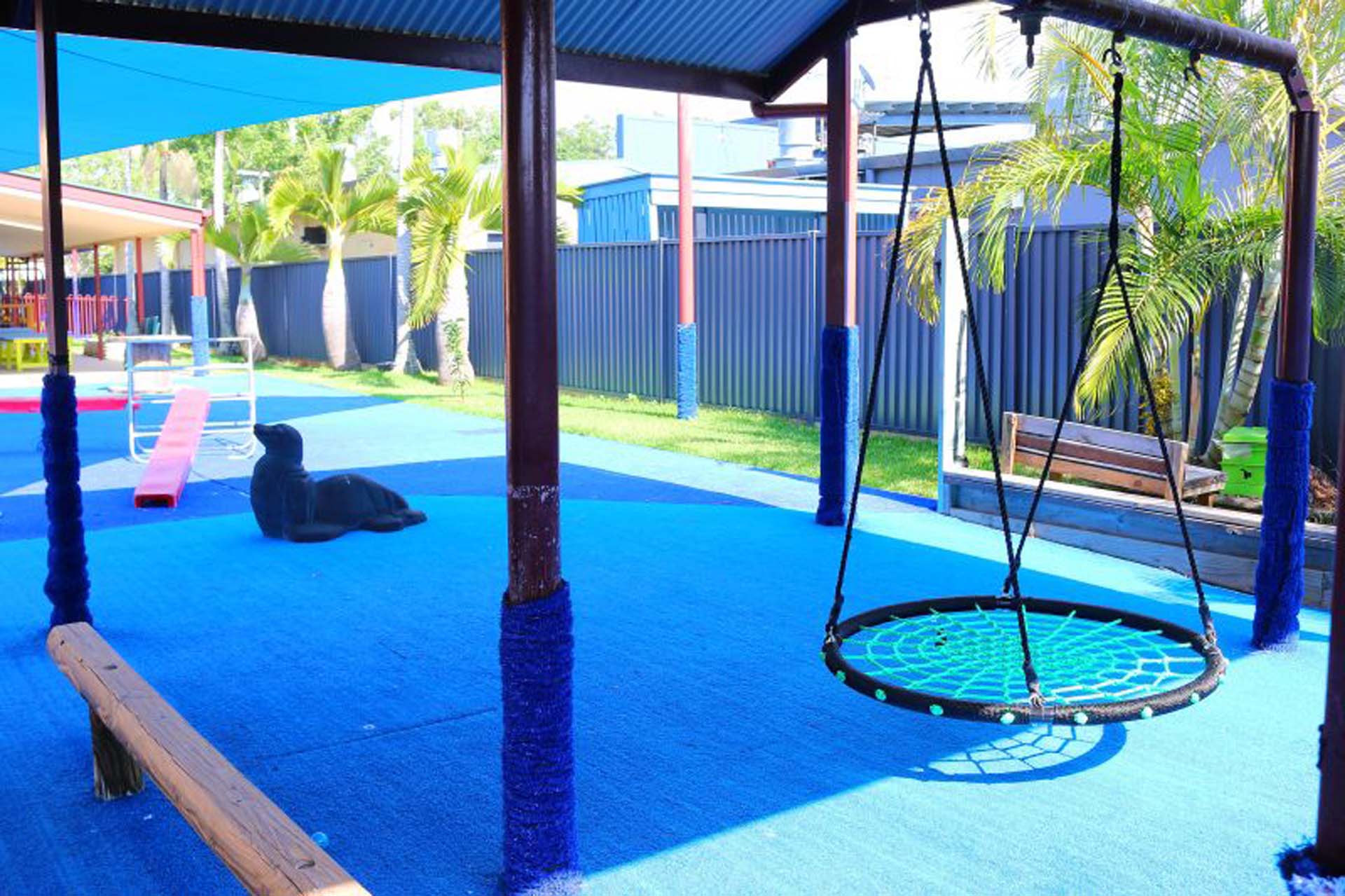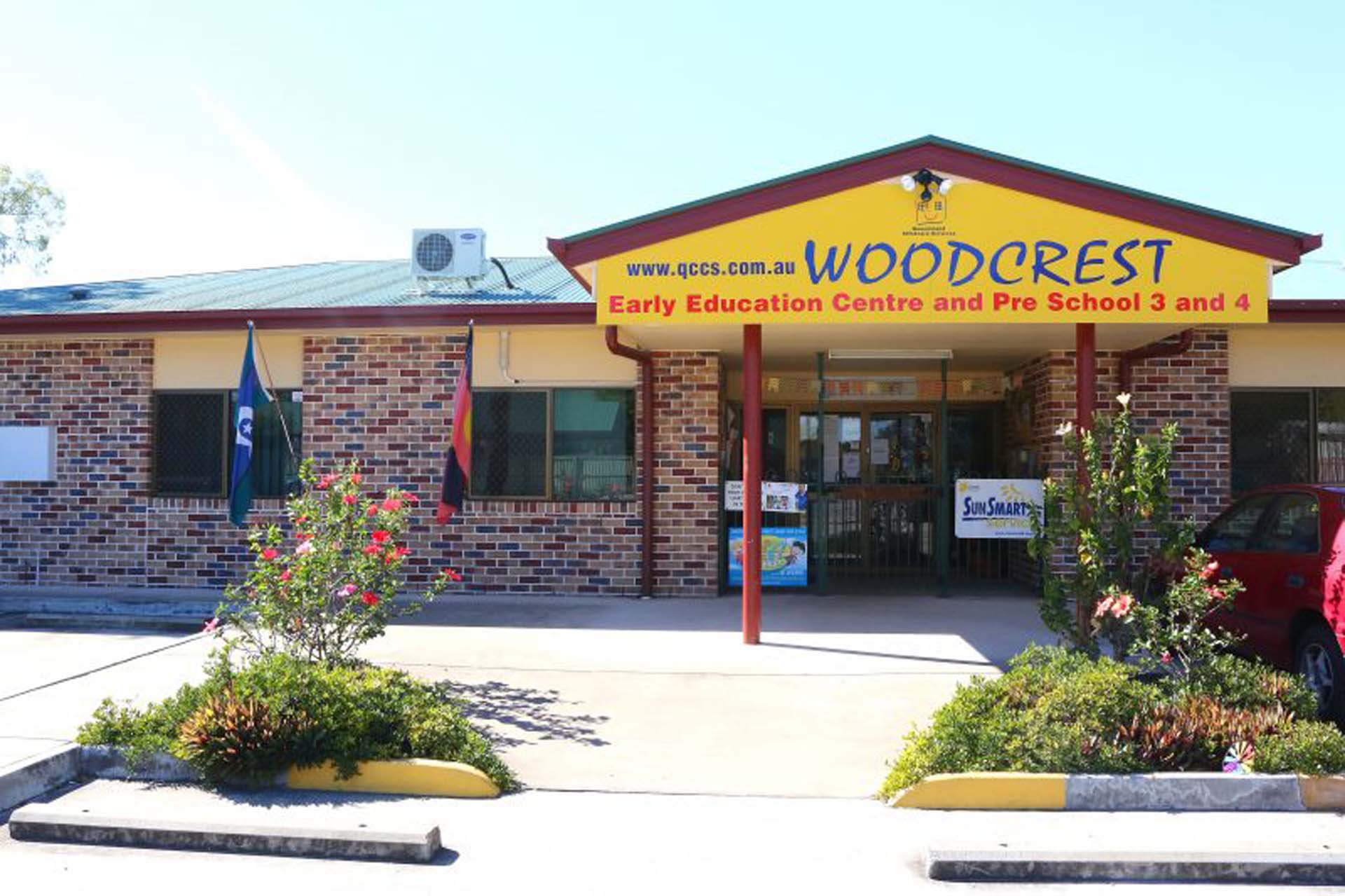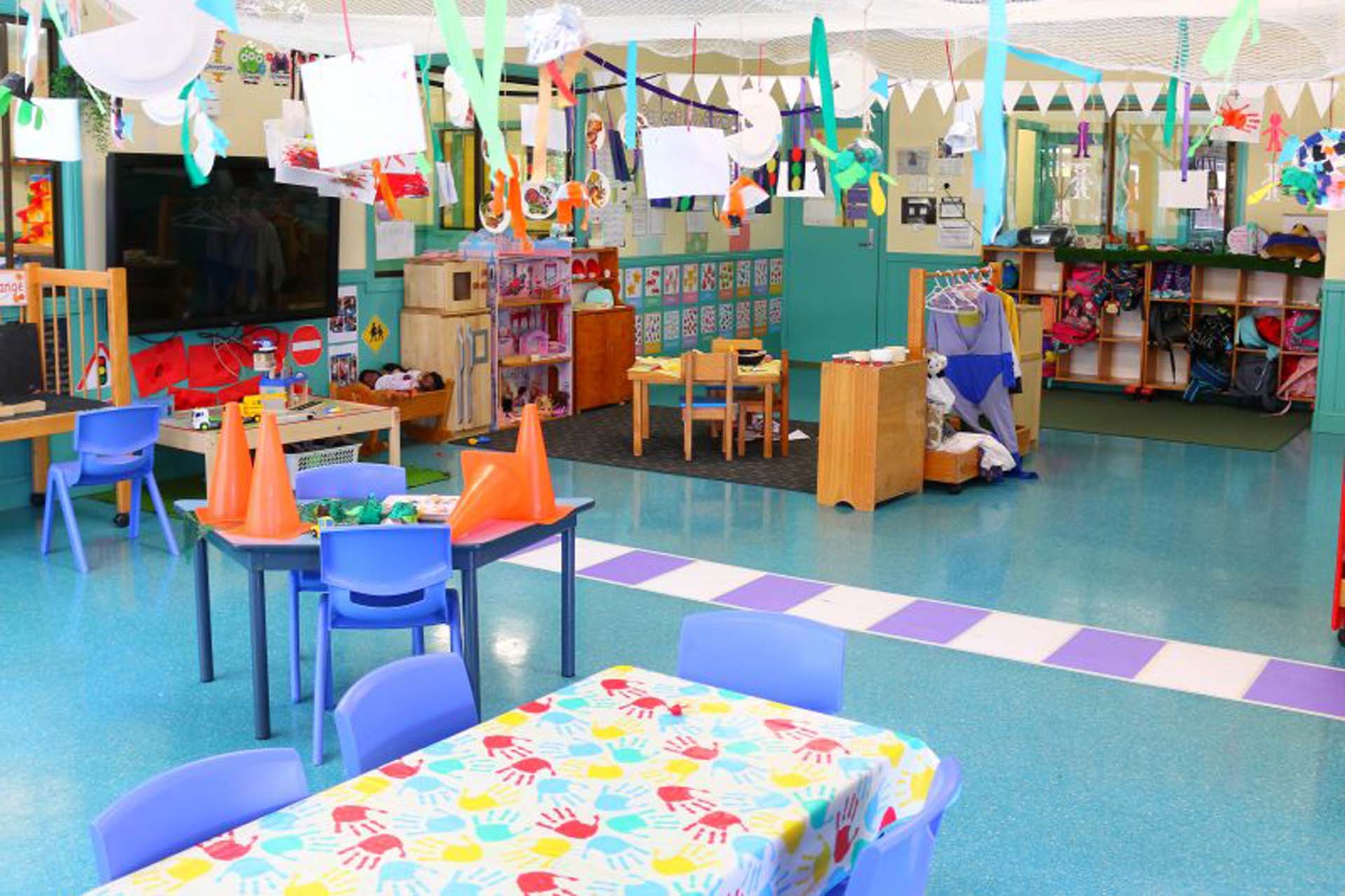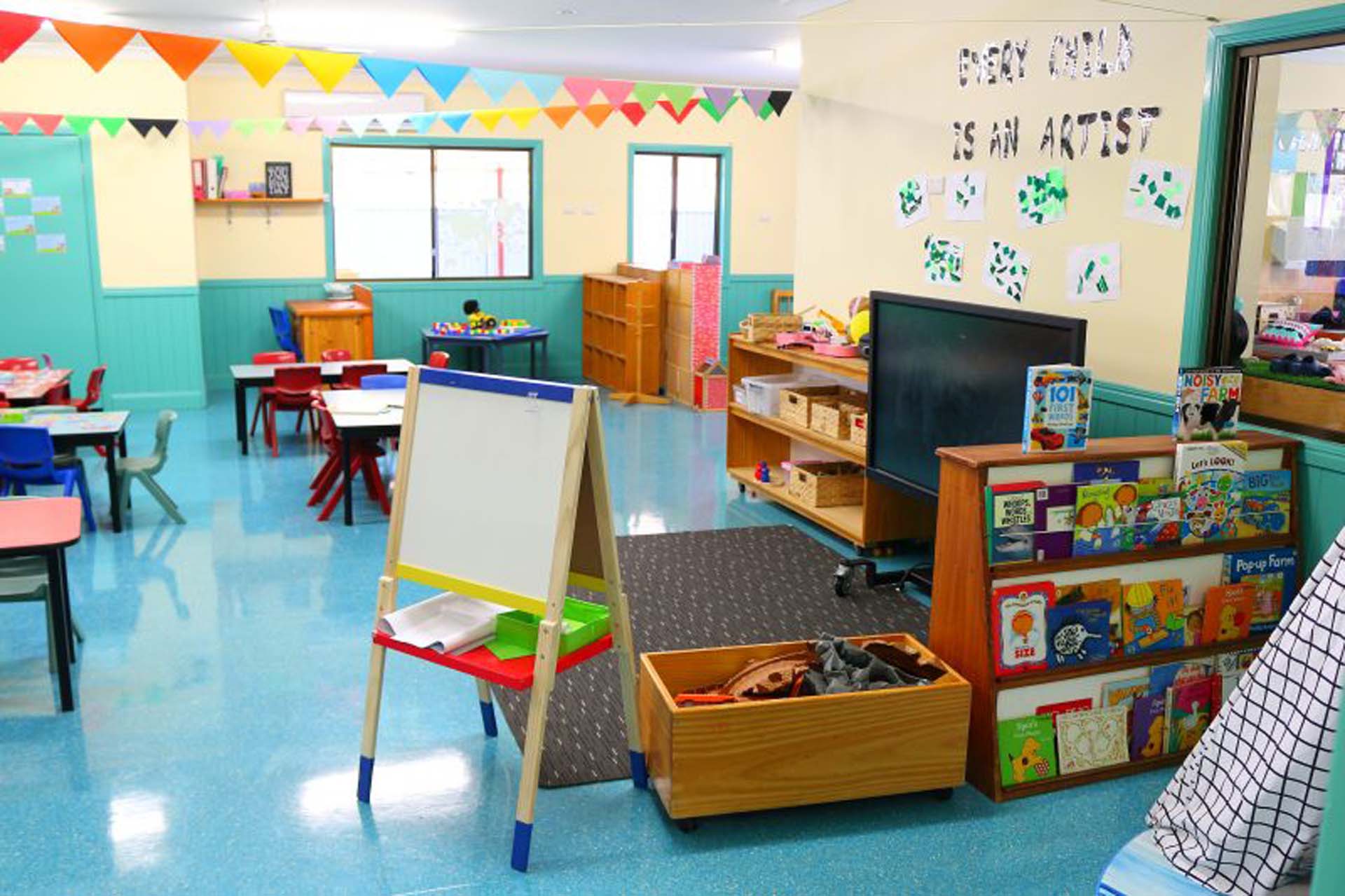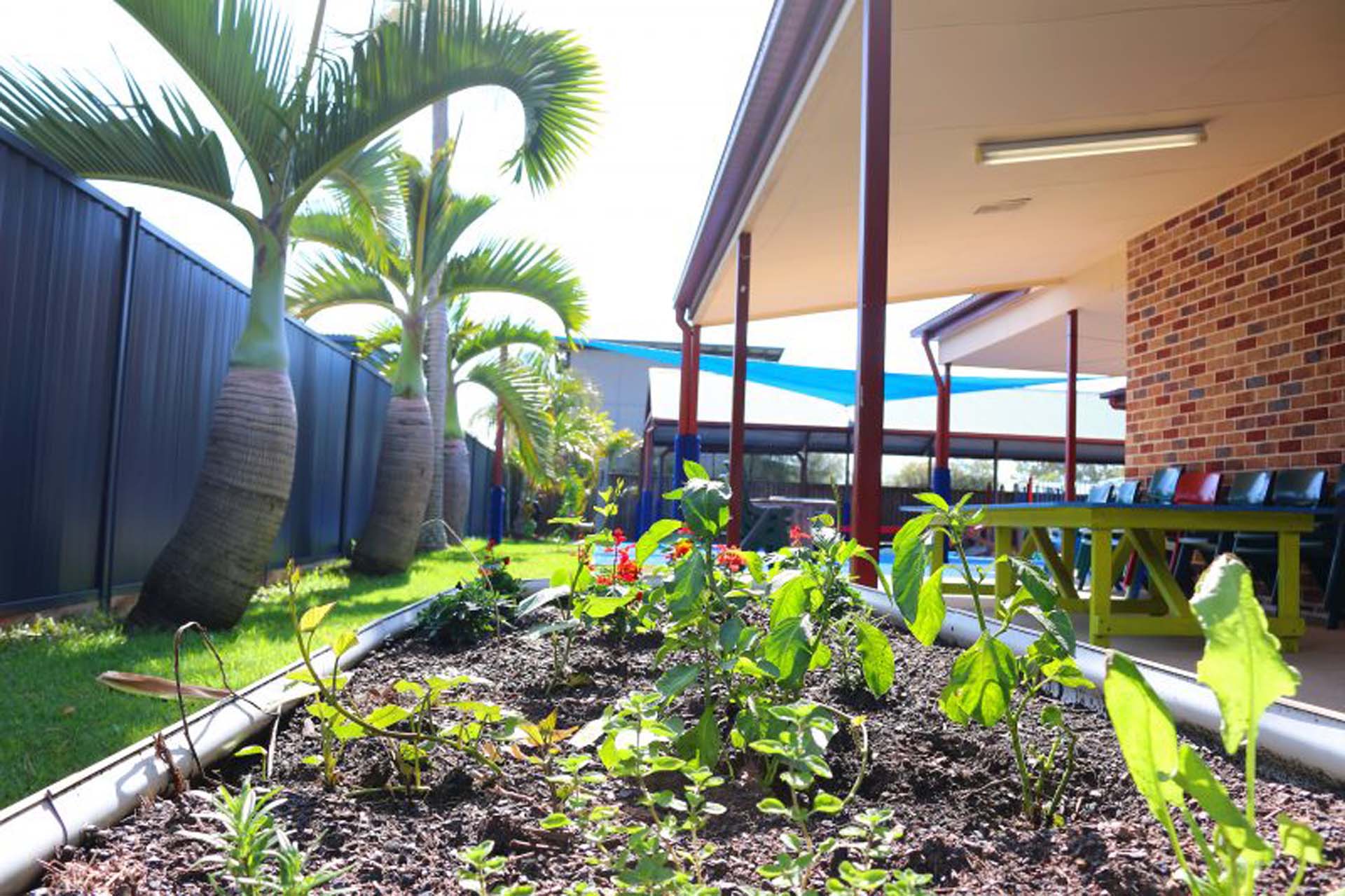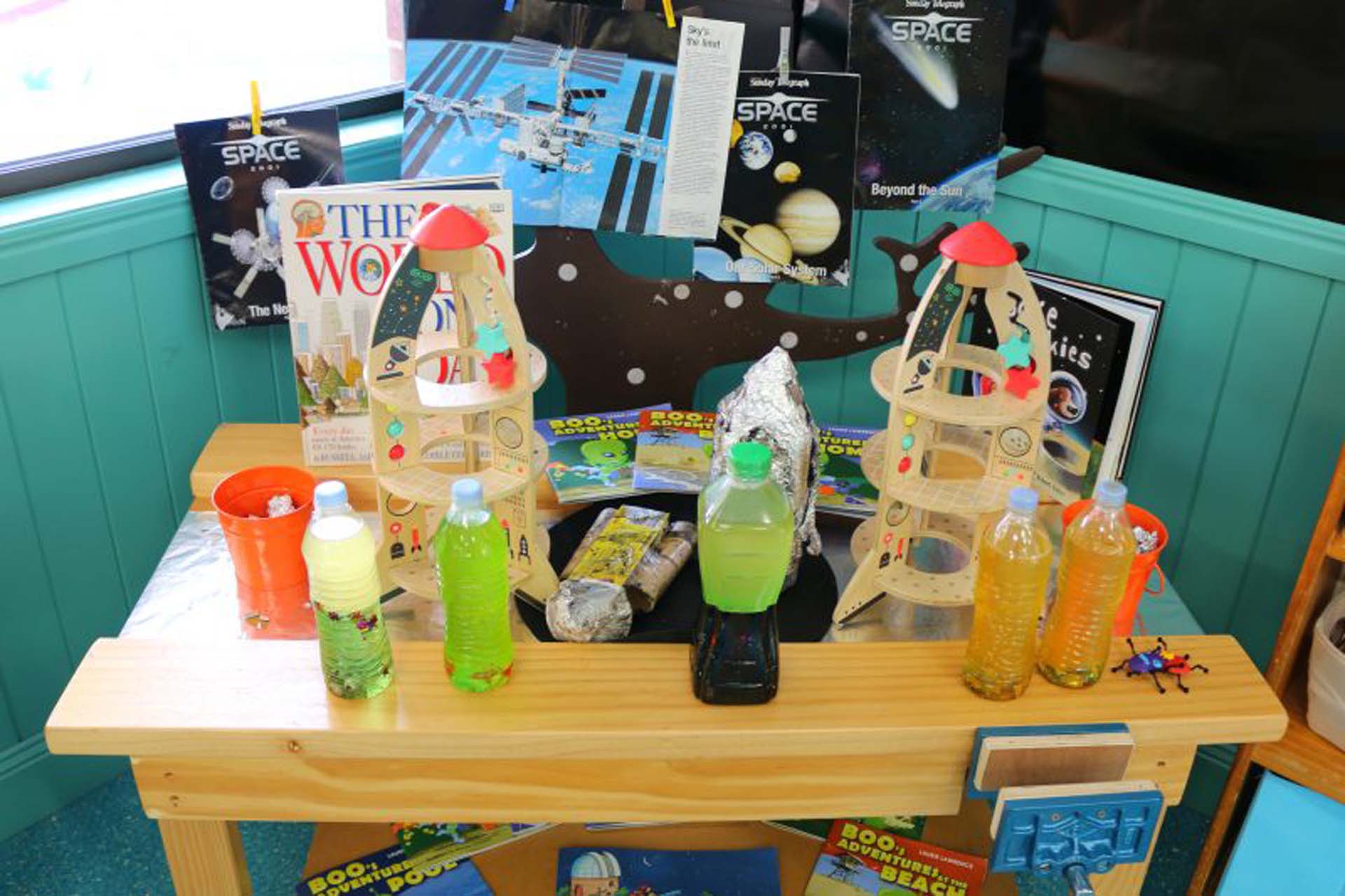 Name
Sam Lane
Tell us about your career in Early Childhood. How long have you been working in the industry?
My career in Early Childhood started in 1997 at the age of 17 years old. I started off working as an Assistant Educator on the school holidays whilst I completed year 12. I commenced studying my Certificate III in Children's Services and once I completed I moved on to study my Diploma Of Children's Services. I was then lucky enough to be offered the fantastic opportunity of becoming a Group Leader.
In 2004, an opportunity arose at QCCS in their Winston Glades centre in Flinders View as an Assistant Director which is when I first commenced my career with QCCS. Whilst working as an Assistant Director I also completed my Advanced Diploma of Children's Services and Certificate IV in Workplace Training & Assessment before being offered a Nominated Supervisor's position at QCCS's Woodcrest centre in Springfield.
In 2007 I moved to Woodcrest to become the Nominated Supervisor. I love working in the childcare industry and I could not imagine working in another industry.
Tell us about the relevant qualifications you hold that assists you in your position?
I hold my Advanced Diploma of Children's Services, Cert IV in Training & Assessment, First aid, CPR, Asthma and Anaphylaxis certificates.
When did you first join the QCCS team?
I was lucky enough to join the QCCS team in 2004 and have been fortunate to have worked in a variety of positions and centres within the company.
What do you find most rewarding about your career in Early Childhood?
After all of these years of working in Early Childhood I still really enjoy working in this industry. I believe the early years to be a vital part of who a child becomes as they grow and develop. I look forward to coming to the centre every day as each day is a new adventure. Having the ability to be such an important part of children's development is rewarding in itself. Being a parent myself I am able to relate and provide support and a listening ear to fellow parents of the centre.
Why should families choose Woodcrest Early Education Centre?
Woodcrest Early Education Centre and Pre-school is a very unique, family oriented centre. Our centre provides high quality care by long term, dedicated, highly qualified staff. Being a larger centre our families can benefit from having access to a variety of support systems with many of our Educators bringing a different dynamic and strength into our service.
Our centre has many long term staff who treat each child and their family members as part of the extended Woodcrest family. Many of our Educators have been working at the service for many years, some of which have been employed at our Service since the centre opened in 2002. At Woodcrest Early Education centre and Pre-school we welcome anyone within our community to join our growing family. In addition our School aged program for Before School Care, After School Care and Vacation Care is highly sought after in our area.
Why do you choose to work for QCCS?
I choose to work for QCCS as QCCS is a family unit and all staff are treated as part of the QCCS family. My personal values, goals and ethics are in line with QCCS. QCCS values the Directors as business owners and staff and Directors are valued as important stakeholders of QCCS.
Name
Stacie Wood
Tell us about your career in Early Childhood. How long have you been working in the industry?
Hi my name is Stacie Wood and I am one of the Directors at Woodcrest Early Education Centre and Preschool. I have worked in the child care industry since 2002. Throughout my years I have enjoyed working with all age groups from birth to school age as I believe they all have their own qualities and experiences to draw from. Each day working with children is never the same and that is why I enjoy coming to work each day, it challenges me just as much as I challenge the children to learn, grow and explore.
Tell us about the relevant qualifications you hold that assists you in your position?
I started in the child care industry as a Trainee studying my Cert III in Children's Services and then on to obtain the Diploma of Children's Services when I commenced working with QCCS. I also hold a positive blue card, first aid, CPR, asthma and anaphylaxis training as well as various other certificates like behaviour management, child protection and food safety.
When did you first join the QCCS team?
I have worked for QCCS since May 2010.
What do you find most rewarding about your career in Early Childhood?
My passion after all this time is still strong and I enjoy creating bonds with families to ensure that their early childhood education is an amazing experience for them and their beautiful children. Watching children learn, grow and develop new skills is an amazing opportunity that I get to be a part of every day and I enjoy being alongside them to scaffold, build and extend on their wealth of knowledge.
Why should families choose Woodcrest Early Education Centre?
At Woodcrest along with my fellow co-Director, we endeavour to provide a space where children want to come back to each day. We create an environment where families are comfortable and are invited to spend time with their children and create connections with their Educators in a loving, safe and warm environment.
I believe in our team here at Woodcrest and that together alongside our families we can build an educational experience for children where staff, families and children work together as one.
Name
Tash Broughton
Tell us about your career in Early Childhood. How long have you been working in the industry?
I have been working with children since 1993 when I ran a business that provided children's entertainment and care at shopping centres. In 2002 I began working in the Long Day child care setting.
Tell us about the relevant qualifications you hold that assists you in your position?
I have my Advanced Diploma in Childcare and a current Blue Card, First Aid and CPR certificate. I have also completed several training courses in Inclusion Support and Additional Needs care.
When did you first join the QCCS team?
I started working with QCCS on 19th August 2002.
What do you find most rewarding about your career in Early Childhood?
I love being able to teach new things to children, I love the look of amazement and wonder when a child discovers something for the first time. I also love that I am able to help children feel safe, happy and secure when Mum and Dad cannot be there to do that themselves. I understand the privilege I have been given, to be able to spend time with the most precious thing in your life… Your child.
Why should families choose Woodcrest Early Education Centre?
Woodcrest is a unique child care centre. We have many long term staff that have been here for years. Our staff genuinely enjoy spending time with the children in our care. Not only do we provide a dynamic and caring learning environment for the younger children within the community, but we also run an vibrant and action packed OSHC program for the local school aged children.
Exceeding centre
We have been rated as an exceeding centre by the Australian Children's Education & Care Quality Authority (ACECQA)!
Welcome to Woodcrest Early Education Centre and Pre-School. Our Centres offers very modern and outstanding facilities for children and their families. We care for children from birth to 14 years. Each age group provides an educational program based on individual needs and interests of each child, and focuses on all areas of Early Childhood Development. The centre features an advanced security system where parents are issued with personalised pin codes to enter the premises. We are open from 6:15am-6:15pm, 5 days a week, 52 weeks per year (excludes Public Holidays).
Our centre aims to be at the forefront of industry developments and trends. This is why at QCCS your child will benefit from an array of experiences:
Interactive Smart Boards
Online Child Portfolios
Fresh, nutritious meals made by our own kitchen facility, the Healthy Cooking Company
Physical activity program with a focus on yoga for kids
Introduction to a second language
Staff training and development delivered by our own training college, the Australian Institute of Early Childhood Studies
eWater sanitiser used throughout our centres as part of our commitment to providing a healthy learning environment
At Woodcrest we have a large dynamic space and program dedicated to your school aged children. We provide a fun filled and friendly environment for your children to spend their time before or after school and during their school holidays. Your children will be able to join an energetic program filled with science experiments, arts, crafts, computers, outdoor play, supervised homework time and much more.
Your children will be cared for by long term staff that are dedicated to enriching your children's lives and helping them to become the best they can be. We have a zero tolerance for bullying, so your children can enjoy their time with their peers in a respectful and safe environment.
We currently collect children from the following schools:
Woodcrest State School
Springfield Central State School
Camira State School
Springfield Lakes State School
We would love to have your wonderful children join our Schoolies family for some fun and games with all their friends.
All new employees of QCCS attend an Induction session prior to commencing at any of our child care centres. This ensures they will be well equipped to step into their new role. In addition, we provide regular professional development opportunities, monthly centre Directors meetings and Quarterly Assistant Directors meetings to ensure that all of our staff are up to date with industry developments.
Sustainability focus
At QCCS our centres are passionate about teaching sustainable behaviours, instilling the knowledge and values that help support sustainable environments. Just some of the sustainable practices that you can expect to see in our services include:
Educating our children in the use of compost systems within their rooms
Child tended vegetable and herb gardens, sharing our harvest with families and children
Appointment of our children to monitor the electricity and water use within our centre
Use of recycled materials in our art and craft activities
Use of donated items by our local communities and businesses
Use of equipment made from recycled materials
Our centre is proud to be a Little Scientists House by demonstrating our commitment to inquiry-based learning in STEM (science, technology, engineering and mathematics) programs in our early childhood centre.

Our centre is pleased to be operating a Queensland Government approved Kindergarten Program with an Early Childhood Teacher, aimed at preparing our pre-prep children for primary schooling. Our centre implements the Queensland kindergarten learning guideline and focuses on building upon children's learning and development including literacy and numeracy skills and exploring the foundations of mathematics and science. We are committed to developing and building on community partnerships with local schools, Teachers and families to ensure children are being well prepared for their school years.
Families with eligible children attending an approved Kindergarten program may be entitled to a QKFS Plus Kindy Support subsidy to assist with the out of pocket expenses of attending the program.
To be eligible, families must either:
Hold a current Health Care Card, Veterans Affairs Card or
Australian Government Pension Concession card with automatic Health Care Card entitlements
Identify as Aboriginal or Torres Strait Islander (or have a child who does)
Have three or more children, of the same age, enrolled in the same year.
Your centre Director can provide you with further information regarding this subsidy.
We are committed to the implementation of the National Early Years Learning Framework and operate an Emergent Curriculum. Our program is based on the individual needs of the children in our care, is balanced and developmentally appropriate. It has variations, providing for a wide range of individual experiences. These experiences give the children the opportunity to make choices and take on new challenges. Our centre programs are based on the individual child – thus ensuring it does not exclude any one child. Our goal is to inspire delight, curiosity, and inquiry in the classroom.
A Before and After School and Vacation Care service is also available, providing a fun, recreational program in a safe environment.

Our centre also boasts a second language program (Japanese), we are proud participants in the Early Learning Languages Australia (ELLA) initiative. ELLA is an Australian Government initiative aimed at reviving the teaching of foreign languages in Australian schools, with the aim of significantly increasing the number of Year 12 students studying a language other than English within a decade.

Our professional Music Program is facilitated by 'Hey Dee Ho Educational Services' and is included at no additional cost to families. The program is an educational music experience where children learn the concepts of beat, rhythm, tempo, pitch and dynamics in a play based environment https://heydeeho.com.au/ourprograms/#music
Our assessment and rating results
Our centre is proud to have been rated as EXCEEDING the national quality standards in the assessment and rating process undertaken by the Department of Education and Training!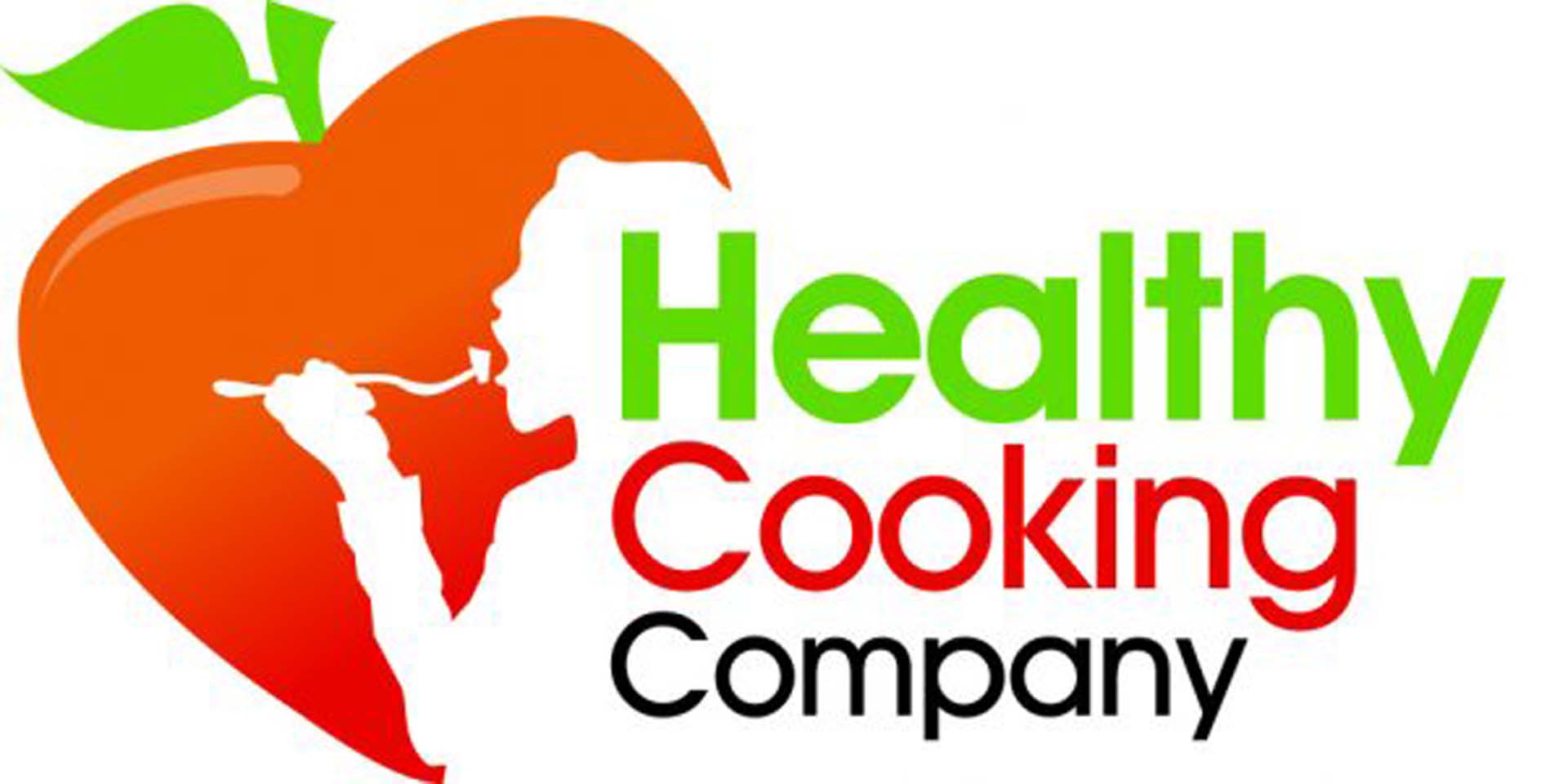 We believe food ingredients should come from the kitchen, not from a lab. From this belief came the inspiration to open our own production kitchen, the Healthy Cooking Company. We aim to create and promote natural and wholesome food with a number of health benefits:
Organic baby food
Preservative Free
No artificial flavours
Low in sodium & refined sugar
Naturally sweetened with honey
We promise that our nutrition labels will be free of numbers, so there will be no need to decipher nasty food additives. We are dedicated to providing delicious food that your children will love. Parents can rest assured that their little ones are being provided with a good start with healthy, nutritious morning tea, lunch and afternoon tea meals provided.
As Educators, we believe in teaching children that physical activity can be fun as well as good for our bodies and minds. As a result we coordinate exciting exercise programs within our centres that have been developed by our Sports Dietitian in consultation with Primary School Physical Education Teachers. We want the children in our care to experience the numerous health benefits that regular physical activity can provide such as:
Stronger muscles and bones
Long term positive attitude towards exercise
Reduction in the likelihood of becoming overweight
Reduction in the likelihood of developing illnesses and diseases

Through this we aim to incorporate at least three hours of physical activity each day into our room routines and programs with:
Morning physical activity routine
General indoor physical activity
Outdoor experiences
"My daughter has attended Woodcrest for 2.5 years, since she was 6 months old. During this time teachers have come and gone but one thing that has always stayed the same and that is the staff's ability to make time to listen to any concerns or questions you have, their ability to settle your child when they are having separating anxiety (or the parent) or are feeling unwell and their playful nature whilst educating your child. It's not an easy job looking after so many children day in and day out but they all do it so beautifully! I love the child carers app they use to provide you with daily updates, photos and learning journals. There's no other centre I'd send my daughter to!"

We have had 2 children attend Woodcrest Early Education Centre over the past 5 years. We have always found the staff to be very helpful and made us feel reassured that our children are being well looked after, that their development and learning has been an important consideration, as well as giving them a chance to have fun and enjoy being a child. One of our children has additional needs and from the moment he started at the centre he was warmly welcomed and his needs met whilst still providing an inclusive environment for him, and this still continues.
Our whole family has developed great relationships with the staff and we would highly recommend this centre to new families.
Jessica

I wish to express my gratitude to Sam, Stacie and the team at Woodcrest EEC. For the last two years my child has been in their care, they have offered support and encouragement to myself and my son. Today he would not get out of the car at Woodcrest after being on holidays, staff member Ashley came out to the car and encouraged him to go in. All staff are fabulous including Director Sam, for her support and leadership, Ashley, Brooke, Kate, Jasmin are just wonderful and such a credit to QCCS. I have recommended the service to other mothers and can't thank them enough for their hard work!

I am so grateful for all the educators at Woodcrest Early Education Centre OSHC as they truly helped ease my daughter into their care. As predicted my daughter was very nervous to start however the amazing staff always made her so welcome in the morning and are always super engaging with the kids. Playing fun educational games with the kids was something that I always saw and it made me feel comfortable knowing that not only was my child learning but the educators really loved what they were doing.
Thank you Woodcrest Early Education Centre Schoolies
Amanda

Hi Sam!
Just want to say how thankful I am for miss Lauren and miss Natasha! (And all the floats who cover in my son's room). He can be a bit of a handful haha but the girls are great with him. It's quite rare you find people who you can tell love your kids as much as you do but Tash and Lauren truly do! Thank you for all that you do!
Kind regards,
Tamara

I'd also like to say thank you to the staff at Woodcrest who have been working alongside Braxtyn – during his short time at Woodcrest, Braxtyns Father and I have noticed such change in his personality, from being a little shy, and standoff with over thinking things to just going for it – he's singing songs out loud and to everyone he is around, counting and speaking more clearly!
Such big changes in such a short time, I can't wait to see him grow and learn more
" /> He's such an incredible little human & means the world to us that you have helped bring his confidence up
" />
" />
Kind Regards
Chantelle

"We have been sending our children to the centre for the last 6 years. My children both love going to day care and before and after school care. They both have great relationships with their educators. We find the centre clean and tidy with lots of interesting things for the kids to do. It's amazing that there are still educators at the centre who looked after my 16-year-old nephew when he was little!
Would highly recommend this centre."

Over the period I've used a number of childcare facilities. Woodcrest Early Education Centre's OSHC is hands down the best School aged program I've ever come across. From communication, to how the staff interact with the children. My kids absolutely love it here. I couldn't ask for more.
So thank you
Alana Guy

We first started sending our daughter Jasmine to Woodcrest in 2012 when we moved to the area. In 2015 our second daughter Alecia started in the nursery at 5 months old.
Jasmine has enjoyed her years at Woodcrest and absolutely loves the Schoolies room. Jasmine has a wonderful bond with the schoolies teachers, especially Miss Ange, who was one of Jasmine's teachers when she first started. In fact Miss Ange also was my nephew's teacher at Woodcrest about 12 years ago!
Alecia wakes up every morning excited that she is going to see "Bethy" (Miss Beth) today. Alecia refers to day care as "Bethy's House" and is always rattling off the names of her other teachers and friends. It is certainly one of her favourite places to be.
We love that the kids can sit together in the morning and eat their breakfast. It's a great bonding time for the kids. A small thing like this can make such a difference to the kids.
Since Stacie has joined the centre we have noticed that the general feel and look of the centre has greatly improved. Sunscreen Stations, pet fish, library, just some of the great new additions to the centre.
The Staff are always very happy and it's obvious that they love their jobs. The staff always make the kids feel loved and comfortable and make day care feel like a home away from home. We love that the kids get the chance to bond with many of the teachers, even if they are not in their particular room every day.
The overall look of the centre has improved so much. The teachers take such pride in their rooms and creating a fun space for the kids. The indoor and outdoor play areas are fantastic. The kids have really enjoyed growing plants, doing science experiments, exploring insects, water play, arts and crafts etc.
Thank you to Stacie and all your staff for making our Girl's times at Woodcrest so enjoyable.
Vicki

Having recently migrated to Australia we naturally had concerns about how our daughter would settle in to day care. We are very pleased with our decision to send Alaya to Woodcrest. She has settled into day care very well! This couldn't have happened without the care and professionalism off all staff. She absolutely loves going and is making friends, learning everyday and coming on in leaps and bounds!
As we were also new to the Australian childcare system and with pretty much no idea on how the services work, we would also like to compliment the staff on their support and assistance in getting everything sorted.
Thank you Woodcrest!
Regards Jon,Sarah, Alaya Rothwell
| | |
| --- | --- |
| Monday | |
| Tuesday | |
| Wednesday | |
| Thursday | |
| Friday | |
| Saturday | Closed |
| Sunday | Closed |