Hills Early Learning Centre
105-111 Johanna Street
Jimboomba
Queensland
4280
Australia
Phone:
07 56164900
Email:
hills@qccs.com.au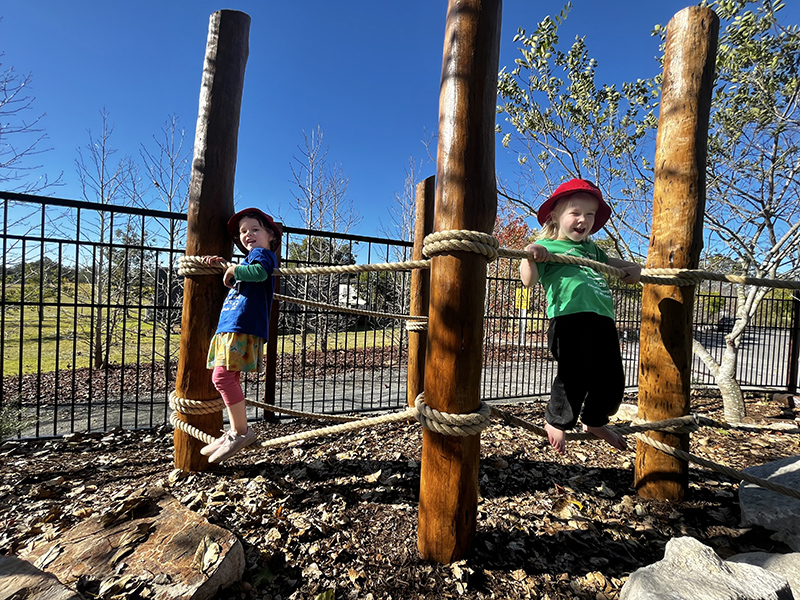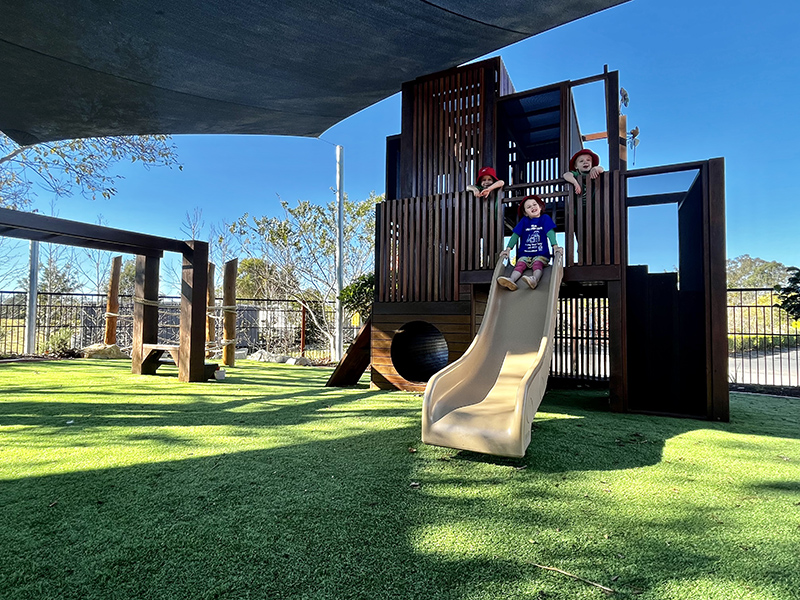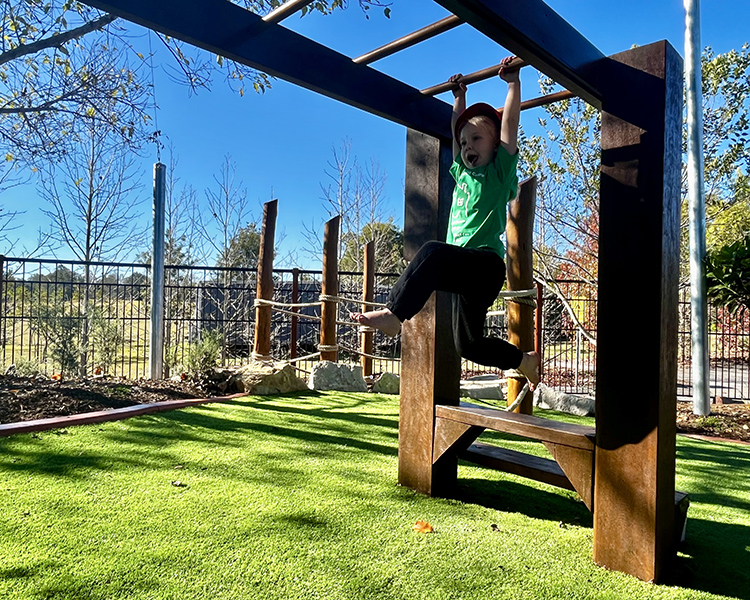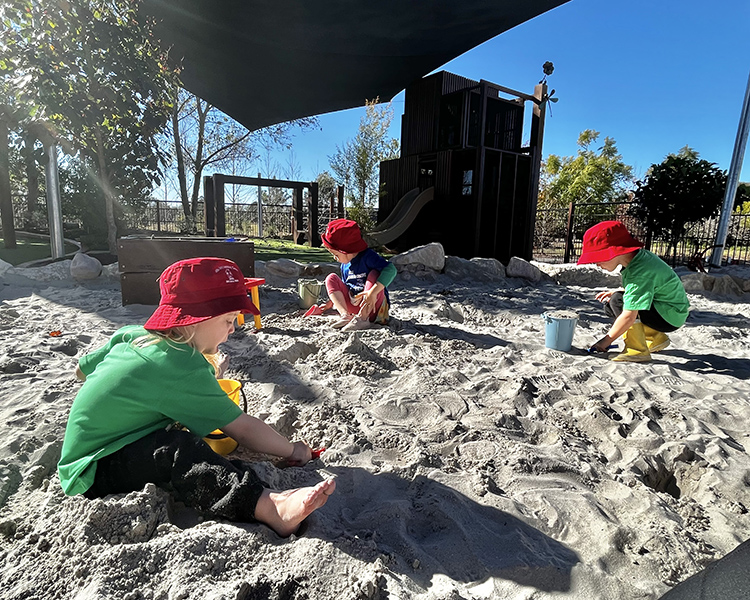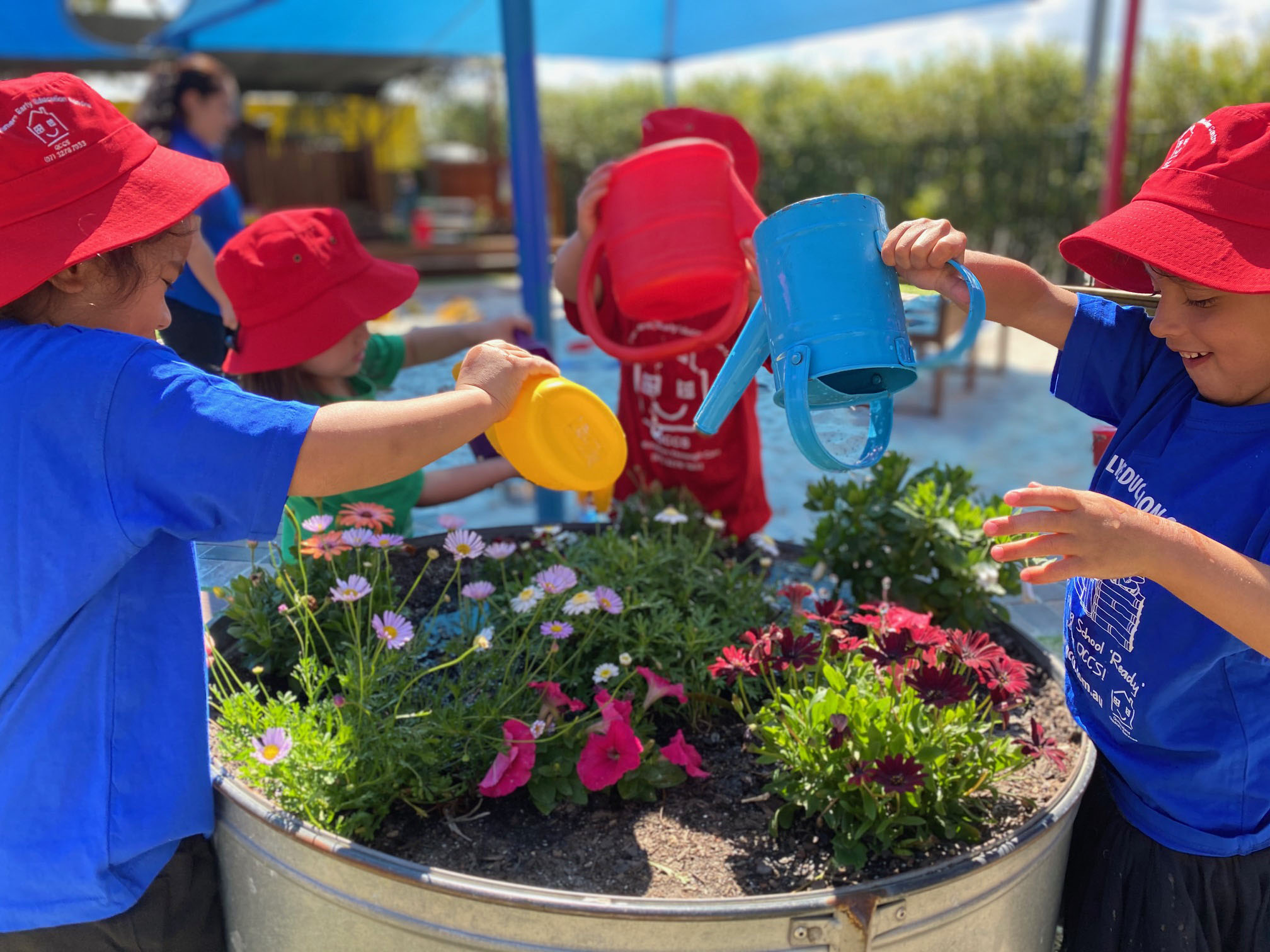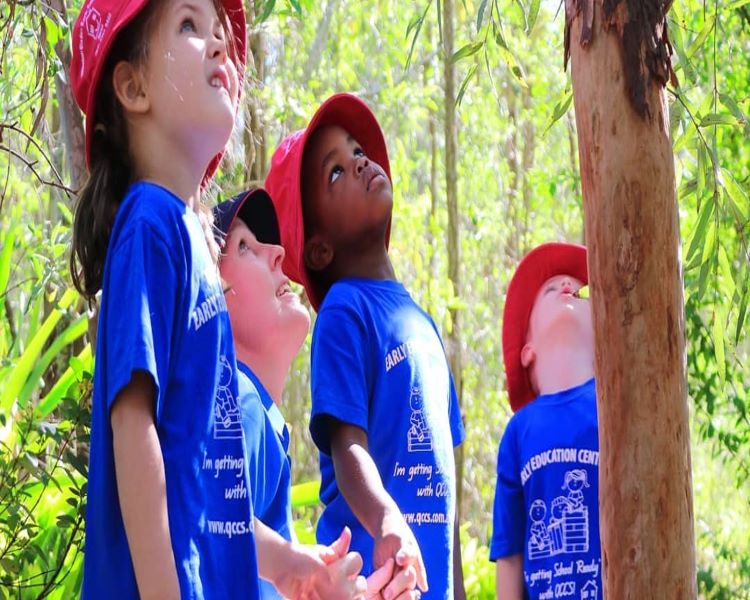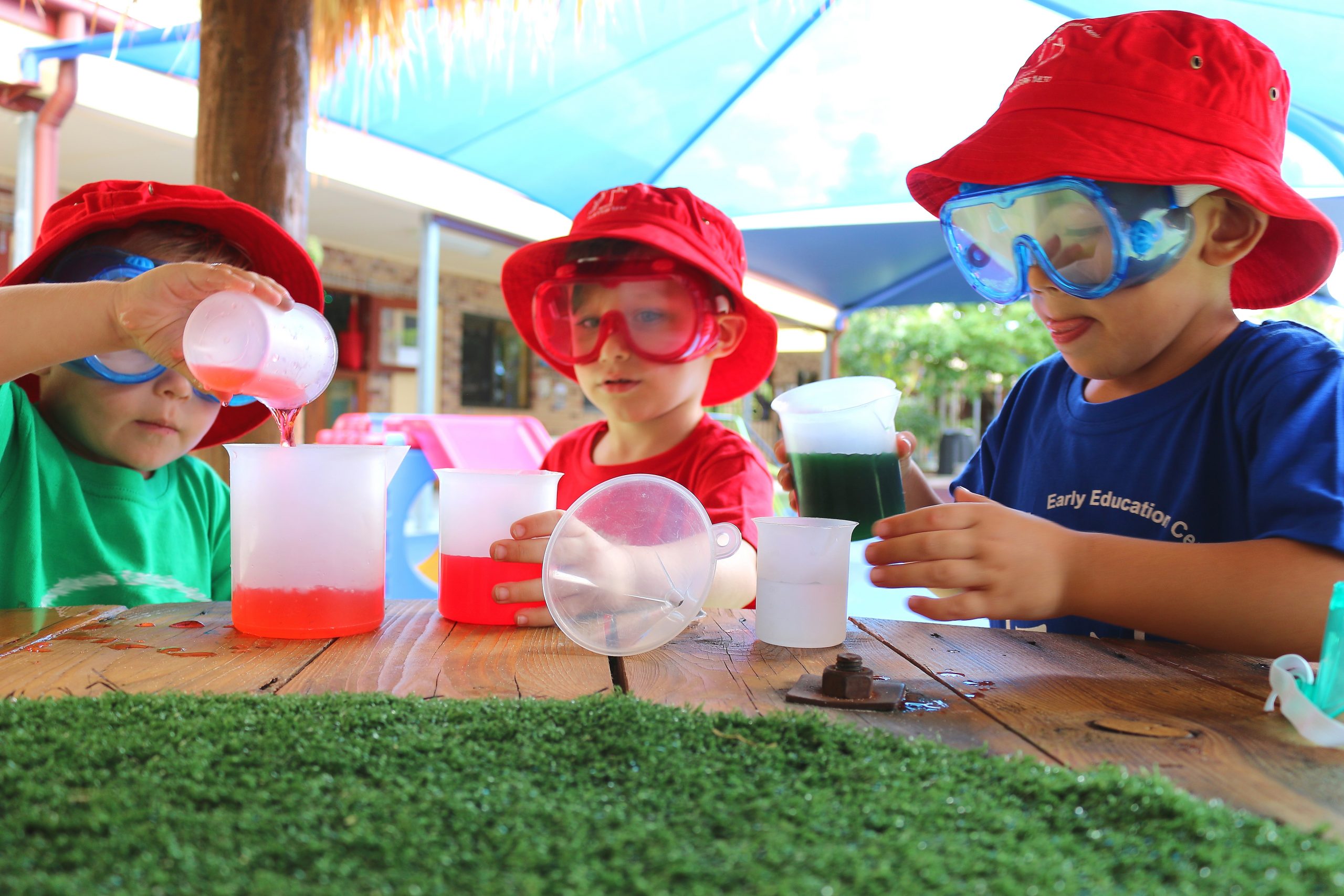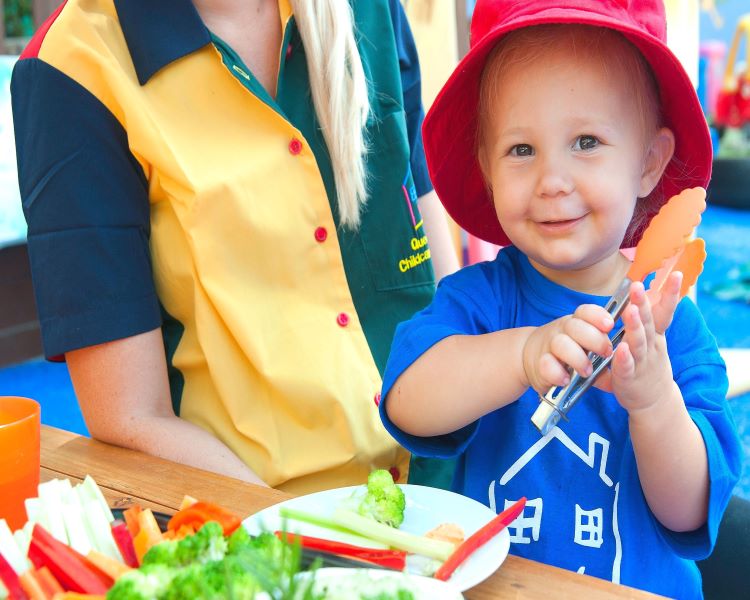 Name: Cherie Gilbody
Tell us about your career in Early Childhood. How long have you been working in the industry?
I embarked in the Early Childhood industry in 2009 commencing a rewarding career with a passion for little learners. I commenced my journey as an assistant growing into leadership roles completing my Diploma of Early Education in 2013. I value the ability to implement a quality service for families and children along with mentoring Educators, programming and quality practice. I am excited to take on my new role as Director at the Hills Early Learning Centre.
Tell us about the relevant qualifications you hold that assists you in your position?
I hold the below qualifications:
Certificate in Early Childhood

Diploma of Children's Service

Completing Advance Diploma in Sector Management

Full Child Protection

First Aid/ CPR/ Asthma and Anaphylaxis

Working with Children's BlueCard

Food Safety Supervisor HLT07
When did you first join the QCCS team?
I joined the Queensland Childcare Service's Team in 2017, I have found coming on board extremely rewarding. I have been privileged to be offered amazing career growth opportunities participating in a number of Leadership and Management roles.
What do you find most rewarding about your career in Early Childhood?
I value parents as a child's first teacher and enjoy being able to work cohesively with families to provide children the best start. I believe the first five years of a child's life are crucial in offering them the best quality start in life. I thoroughly enjoy inspiring a team of Educators to flourish in their careers, providing mentoring, inclusiveness and quality practice to be the best Educator they can be. To provide an Early Child Service to families, children and our community, to be a place of laughter, happiness and provide opportunities for curiosity and development for all.
Why should families choose the Hills Early Learning Centre?
Hills Early Learning Centre will have the best interest of your child's health, safety, and happiness at heart. Our facilities offer an open environment with an abundance of natural resources to implement sustainable and risky play among other valuable learning materials that allow your children to develop their learning experiences and skills with our knowledgeable Educators. Our committed QCCS Educators regularly expand their professional development skills, assisting them in providing exceptional care and education. We are heavily involved with supporting our community and encourage the children to partake in this by participating in extra curricular programs and regular excursions to local businesses and other areas within the community. When enrolling at the Hills Early Learning Centre, your child and family will become part of our own thriving community of dedicated Educators, and wonderful children and families.
Why do you choose to work for QCCS?
I choose to work for Queensland Childcare Services as they have provided over 30 years in the Early Educations field, providing career growth, mentoring and training, a value for healthy movement and healthy eating programs for children. I have developed a passion for sustainability thanks to Queensland Childcare Services and been provided the opportunity and growth to take on this position as a Director at the Hills Early Learning Centre.
Welcome to the Hills Early Learning Centre. Our beautiful Centre is located in the heart of Jimboomba; on the campus grounds of the Hills International College (adjacent to the college Administration building.)
We are easily accessible for parents and staff of the Hills International College however we are also open to the local and surrounding communities.
Our purpose-built centre has 5 studios, catering for 84 children aged from birth to 5years. We provide a one of a kind indoor / outdoor program with our spacious verandahs being an extension of our studios.
Our aim is to provide the highest quality of care to our children, their families, and our local community. Our Centre celebrates diversity, welcoming families with different cultures and backgrounds.
Our hours of operation are from 6.30am to 6.30pm. We are open Monday through to Friday, 52 weeks a year (excluding public holidays).
As security is one of our priorities, our Centre has a security door access system which only allows authorised parents/guardians to drop off and collect their child/ren from the Centre via a personal pin code.
Our Team:
Our team are qualified, friendly and caring staff who are committed to continually improving their skills and knowledge by frequently attending in-service training and seminars. All staff are required to have an up to date First Aid, CPR and Blue Card. All new employees of QCCS attend an Induction Session prior to commencing at any of our Child Care Centres; thus, ensuring they will be well equipped to step into their new role. In addition, we provide regular professional opportunities as well as monthly Centre Director and staff meetings to ensure that all our employees are up to date with industry developments.
Our Centre aims to be at the forefront of industry developments and trends. Therefore, at QCCS your child will benefit from an array of experiences:
Interactive smart boards

Dynamic Emergent Curriculum based on the Early Years Learning Framework and Kindergarten Guidelines

Individual child portfolios. QCCS realises how important it is to be kept informed on your child's progress and daily activities.

Healthy nutritious meals from our Healthy Cooking Company including breakfast bar, morning tea, lunch and afternoon tea.

Sun Safety is a priority with a large percentage of the playgrounds covered with artificial and natural shade.

Transition to school programs along with transition statement
Sustainability Journey:
Our Centre is passionate about teaching sustainable behaviours, instilling the knowledge and values that help support sustainable environments. Just some of the sustainable practices that you can expect to see in our services include:
Educating our children in the use of compost systems within their rooms

Purpose built sustainability zone

Child tended vegetable and herb gardens, sharing our harvest with families and children

Use of recycled materials in our art and craft activities

Use of donated items by our local communities and businesses

Use of equipment made from recycled materials
Our Centre has our own pet Chickens (Bok Bok, Cookie, George, Hillary) which enable the children to learn about the environment and how to live an eco-friendly way. The children get involved by collecting the eggs and taking out the scraps. Chickens are a fantastic learning experience that our teachers incorporate into their programs daily.
Any queries or to book a tour please email hills@qccs.com.au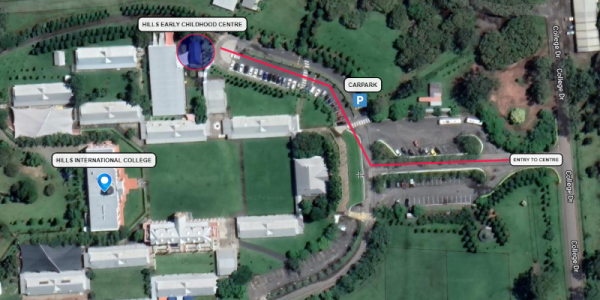 PROGRAM INFORMATION COMING SOON!
QCCS has been operating now for 31 years and are one of Australia's leading providers of high quality, individualised care and education of young children.
QCCS has seen a lot of changes and aims to be at the forefront of industry developments and trends. This is why at QCCS you and your child will experience an array of additional services including:
Healthy nutritious meals provided by our own kitchen facility Healthy Cooking Company
Approved kindergarten program facilitated by Bachelor Qualified Early Childhood teachers
In house accredited practising dietitian providing nutrition and physical activity programs
Second language program (ELLA)
Certified Little Scientist House (STEM approved educational program)
Bush kindy & nature programs
Intergeneration program
Barefoot nursery
Veggie fun program
Our first and foremost important goal is to inspire delight, curiosity, and inquiry in the classroom. These are the greatest gifts our teachers can give a child.
We encourage you to visit one of our Centres and DISCOVER THE QCCS DIFFERENCE!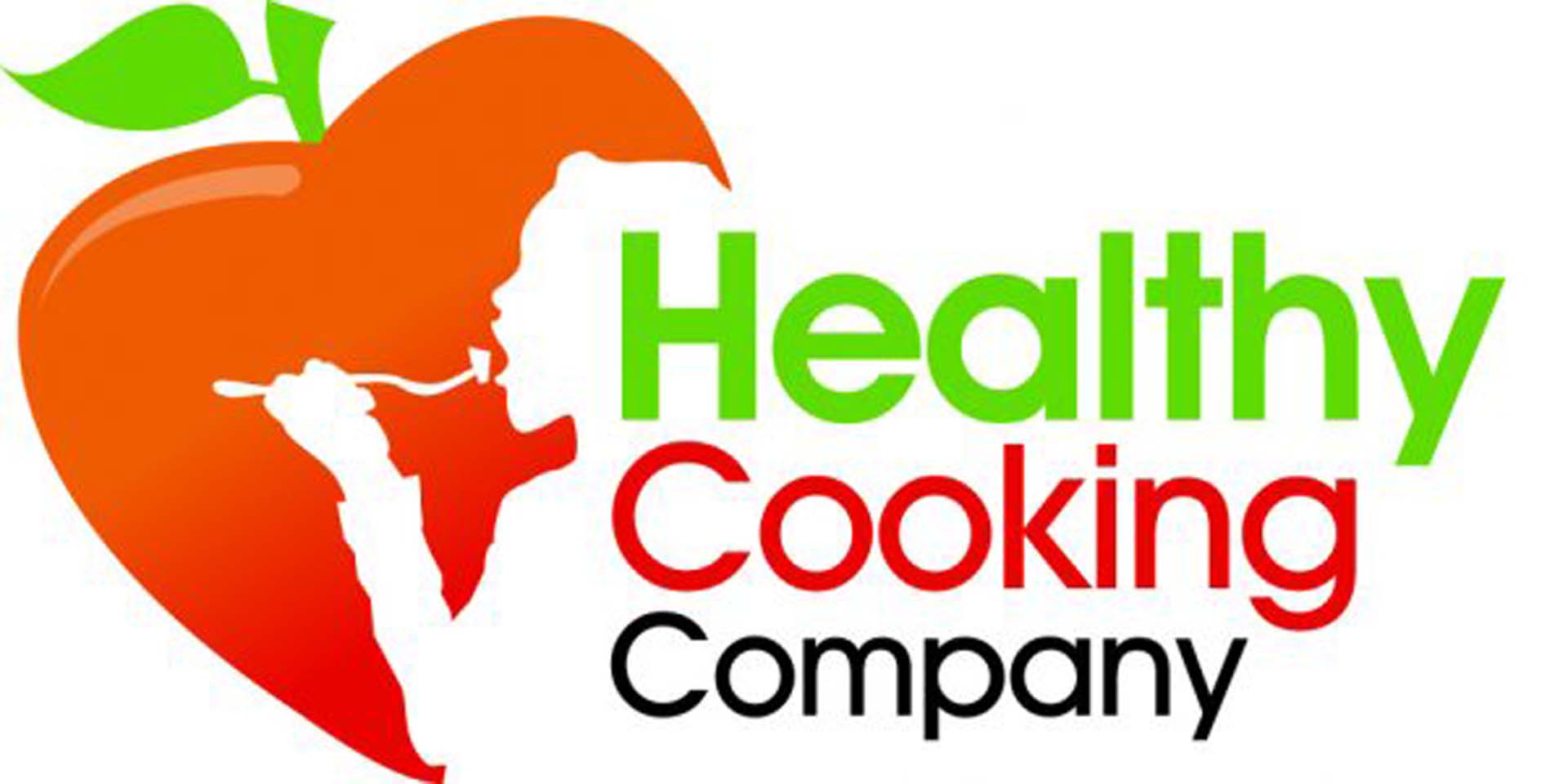 We believe food ingredients should come from the kitchen, not from a lab. From this belief came the inspiration to open our own production kitchen, the Healthy Cooking Company. We aim to create and promote natural and wholesome food with a number of health benefits:
Organic baby food
Preservative Free
No artificial flavours
Low in sodium & refined sugar
Naturally sweetened with honey
We promise that our nutrition labels will be free of numbers, so there will be no need to decipher nasty food additives. We are dedicated to providing delicious food that your children will love. Parents can rest assured that their little ones are being provided with a good start with healthy, nutritious morning tea, lunch and afternoon tea meals provided.
As Educators, we believe in teaching children that physical activity can be fun as well as good for our bodies and minds. As a result we coordinate exciting exercise programs within our centres that have been developed by our Sports Dietitian in consultation with Primary School Physical Education Teachers. We want the children in our care to experience the numerous health benefits that regular physical activity can provide such as:
Stronger muscles and bones
Long term positive attitude towards exercise
Reduction in the likelihood of becoming overweight
Reduction in the likelihood of developing illnesses and diseases

Through this we aim to incorporate at least three hours of physical activity each day into our room routines and programs with:
Morning physical activity routine
General indoor physical activity
Outdoor experiences